Case Study Download


Learn how a leading pharmaceutical company used a digital business simulation to enhance the business acumen and marketing skills of their marketing teams. The simulation was designed to help build a better understanding of how day-to-day tactical decisions impacted the financial success of the business.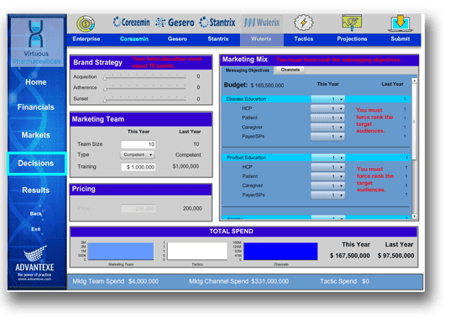 Download Today
Complete the form on this page to download the case study. If you would like to learn more about Advantexe's Business Acumen training for Pharmaceutical professionals, please contact us at james.brodo@advantexe.com.
Privacy Statement
Any information collected from our users will not be sold, shared, or rented to others in ways different from what is disclosed in Advantexe's privacy statement.