Interactive Leadership Training Solutions
At Advantexe, we believe that Leadership is equal to the execution of your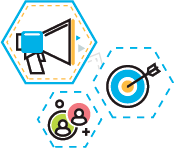 business strategy. 88% of CEOs surveyed in the Economist's research report "Why Good Strategies Fail" indicated that executing the strategy is critical for organizational competitiveness and success over the next few years. However, 61% of respondents acknowledge a big gap between strategy formulation and its day-to-day implementation. The number-one reason for this gap? Leadership.
Developing leadership skills is critical to both the short- and long-term success of a company and individual. Advantexe understands that skill requirements and responsibilities differ among levels and functions within your company and our solutions are tailored to your desired needs and goals.
Our learning journeys and business simulations expose participants to didactic and interactive content, discussion modules, and experiential learning activities. Our solutions provide an in-depth introduction to the theory, methods, and issues of business leadership in a corporate environment, and supports the development of skills needed to execute business strategy effectively.
We help you to develop leaders so they can build and sustain a high-performing organization that provides a healthy return to our investors, serves the assured communication needs of the world, and provides a challenging work environment filled with opportunities.
Program Objectives Include
Frame leadership in the context strategy and leadership competencies.
Introduce the concept of Horizontal Leadership as essential to business success.
Introduce the concepts and variables of personality styles, giving participants the tools to assess styles, identify needs, and adjust communication accordingly.
Discuss behaviors behind effective leadership and the best ways to interact with and support direct reports and team members.
Discuss best practices associated with delegation.
Our programs will results in:
Personal awareness to understand the impact of words and behaviors on others.
Communication effectiveness to engage in healthy conflict instead of avoiding conflict.
Ability to influence effectively in the matrix organization and lead without authority.
Ability to deal with people and performance issues and give appropriate feedback.
Understanding of leadership styles and how to adapt to different situations/people.
Appropriate delegation as well as skill to engage in peer coaching and feedback.
Appreciation for diversity (cultural, generational).
Readiness for future managerial position.
Experiential learning activities in the areas of:
Coaching and Feedback
Innovation
Change
Communication Skills
Cultural Awareness
Delegation
Horizontal Leadership
Influence
Motivation and Teamwork
Personality Styles
Business Simulation Centric Learning
At the heart of every program, we incorporate one of our award winning "best practices" business simulations. This type of simulation provide participants with the opportunity to learn the best practices and behaviors related to a specific model or set of desired competencies. In a group, participants assume the role of a simulated character and they must weave their way through a decision-tree storyline by making decisions, reacting to events, and interacting with virtual colleagues and employees. At the conclusion of every simulation round, groups receive extensive feedback on their decision making and are provided with numeric scores based upon achieving desired metrics of the simulation.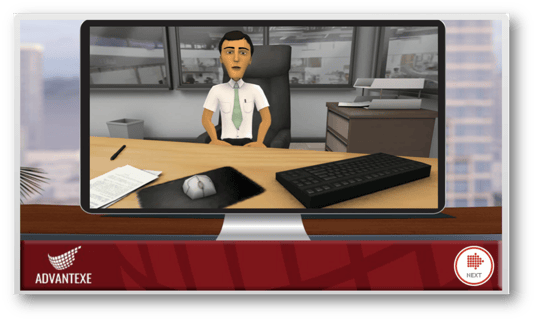 Advantexe offers a wide range of customized leadership workshops including:
Learn more about these programs below.
Advanced Business Leadership™
Advanced Business Leadership provides senior leaders and executives with a framework for leading their group or organization toward desired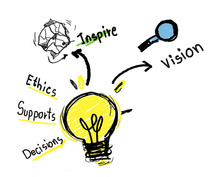 results. An integral part of the program is an enterprise simulation. During this simulation, participants work in small teams to take control of a business organization and are responsible for developing and executing a business strategy through effective leadership practices. At the conclusion of the program, executives and senior leaders are prepared to turn their company's strategy into actionable results. Topics may include any of the following:
Horizontal Leadership
Influence without Authority
Delivering Difficult Messages
Dealing with Conflict
Strategic Thinking and Innovation
Business Coaching and Communicating with Clarity
Managing Virtual, Global Teams