"Business People buy from Business People; not just Sales People."
According to a Forrester report, only 27% of buyers find that salespeople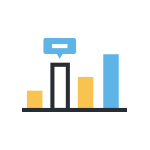 are knowledgeable about the buyer's specific business. Additionally Corporate Visions determined that customers believe that sales reps are 88% knowledgeable on product and only 24% on business expertise.
With the volatility of the global business environment continuing to impact the effectiveness of all sales professional, today's sales professionals must have strong business acumen skills to provide value, insight, and challenge customers during the customer decision making process.
Here is how We Can Help
Advantexe helps sales professionals to become better business professionals. Our Strategic Business Selling training solutions provide business acumen for sales professionals to build the skills they need to better understand their customers from a business perspective and to more effectively position the value of your solution.
Through the integration of practical content, business simulations, real-play exercises, application, and reinforcement, Advantexe trains sales professionals to position themselves as a true business consultant to their customers.
The Power of Practice - Simulation-centric learning
Embedded in every Strategic Business Selling learning journey is a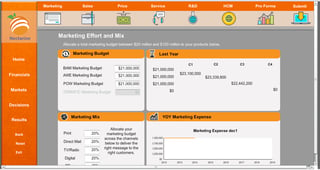 simulation-centric approach to learning. This approach allows participants to learn about their customer's business by running their customer's business!
The simulation enables participants to understand their customers at a deeper level by setting and executing their customer's business strategy and executing it through operational decisions. This methodology allows participants to learn about their customers business and build the skills and confidence to engage in executive business dialogues and more effectively position the value of your solution.
Program Objectives Include:
Prepare for the sales process
Understand customers' business strategy and current financial situation
Ask business situation questions, business challenge questions, and business opportunity questions
Position value from the customers' business perspective
Close higher margin deals
Maintain and grow long-term business relationships
Audiences
Field Sales Representatives
Business Development Personnel
Account Managers
Territory Managers
Sales Managers and Leaders
Customer Service Representatives and Agents
All Marketing Professionals
Additional Resources
| | |
| --- | --- |
| | Is your sales team building empathy for small business owners? |
| | |
| | |
| | |
| | |