"Leadership and learning are indispensable to each other." ~ John F. Kennedy
88% of CEOs surveyed in the Economist's research report, "Why Good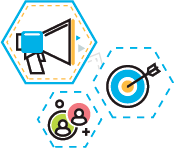 Strategies Fail" indicated that executing the company strategy is critical for organizational competitiveness and success over the next few years. However, 61% of the same respondents acknowledge a big gap between strategy formulation and its day-to-day implementation. The number-one reason for this gap? Leadership.
At Advantexe, we believe that Leadership is equal to the execution of your business strategy. Developing leadership skills is critical to both the short- and long-term success of your company.
Here is How We Can Help
Our comprehensive, end-to-end learning journeys incorporate interactive business simulations to expose your learners to didactic and thought-provoking content, discussion modules, and experiential learning activities. These award-winning solutions provide an in-depth introduction to the theory, methods, and issues of business leadership in a corporate environment.
We help you to develop your leaders so they can build and sustain a high-performing organization that provides a healthy return to your investors and offers a challenging work environment filled with opportunities.
Advantexe understands that skill requirements and role responsibilities differ among levels and functions within your company and our solutions are tailored to your desired needs, goals, and competency models. Our learning journeys include a series of flexible learning objects including:
Assessment

Pre-work
Live or virtual learning sessions
Computer-based business simulation
Application tools
Measurement and impact studies
... just to name a few.
The Power of Practice - Business Simulation-centric Learning
At the heart of every leadership program, we incorporate one of our "best practices" business simulations. This type of simulation provides participants with the opportunity to learn the best practices and behaviors related to a specific model or set of desired competencies. In a group, participants assume the role of a simulated character and they must weave their way through a decision-tree storyline by making decisions, reacting to events, and interacting with virtual colleagues and employees.
At the conclusion of every simulation round, groups receive extensive feedback on their decision-making and are provided with numeric scores based upon achieving desired metrics of the simulation.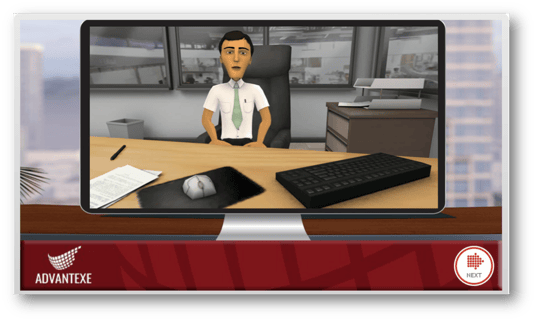 Program Objectives Can Include:
Frame leadership in the context of your strategy and the needed competencies to implement the strategy.
Develop the "emotional" awareness to understand the impact of words and behaviors on others.
Introduce the concepts and variables of personality styles, giving participants the tools to assess styles, identify needs, and adjust communication accordingly.
Discuss behaviors behind effective leadership and the best ways to interact with and support direct reports and team members.
Develop the communication skills to effectively engage in healthy conflict instead of avoiding conflict.
Build the skills to influence effectively in a matrix organization.
Learn how to deal with people and performance issues and give appropriate feedback.
Gain an appreciation for diversity (cultural, generational).
Advantexe Leadership Content can Include:
Coaching and Feedback
Innovation
Change
Communication Skills
Cultural Awareness
Delegation
Horizontal Leadership
Influence
Motivation and Teamwork
Personality Styles
Advantexe offers a wide range of customized leadership workshops including:
Additional Resources