Learners log onto the system where they review a real-world scenario that can be customized for your organization. The situation can be delivered in text or video-based format.
After reviewing the scenario, learners evaluate the effectiveness of the scenario by filling out a Likert scale questionnaire. The questionnaire can be customized to your competencies or learning model.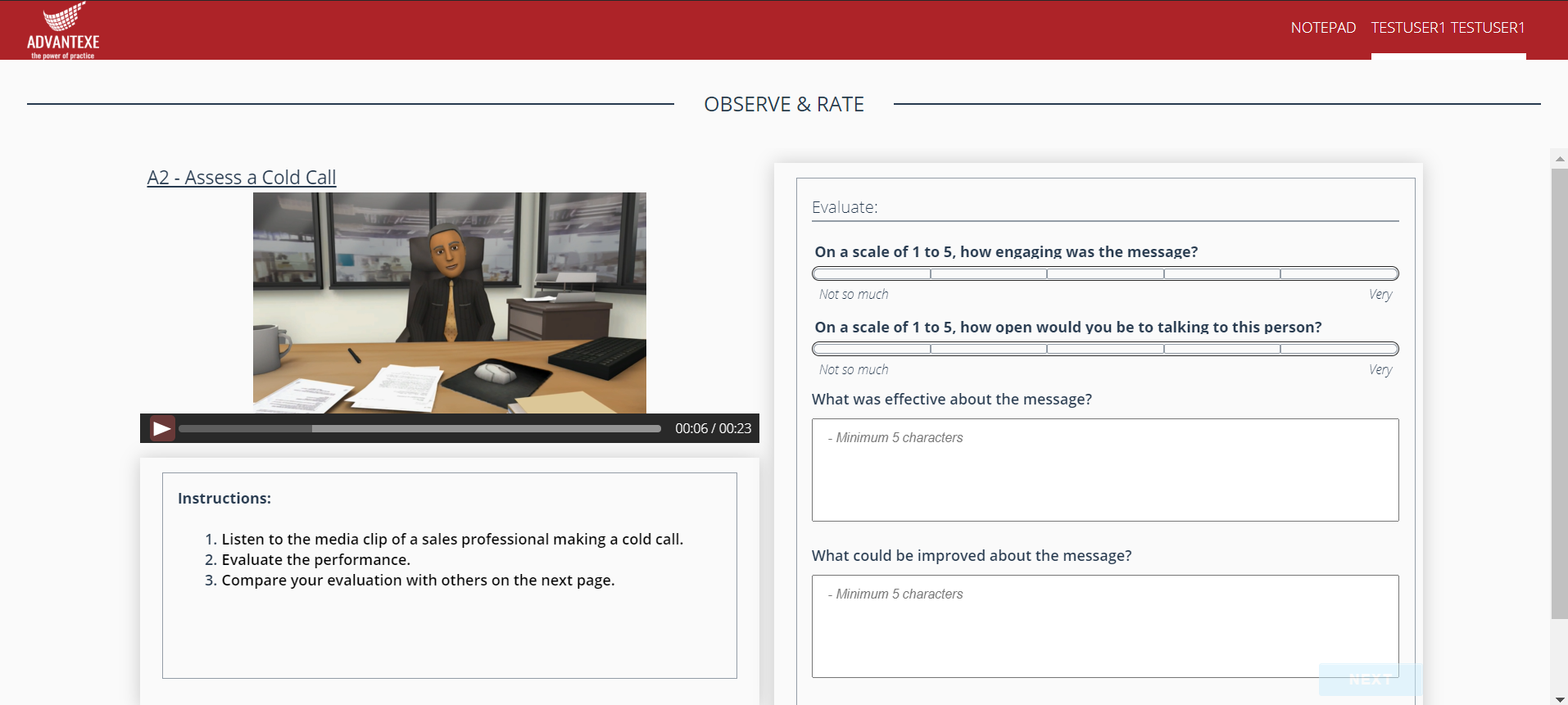 Analytics – in-depth analytics provide advanced reporting on learners and cohort responses. This helps to measure knowledge and identify further areas for development.