Advantexe's Multi-Modal Learning Solutions
Time and access are barriers to effective talent development. To help solve this issue,

Advantexe provides simulation-centric learning journeys that are multi-modal, with learning available in the moment and 24/7 access. Advantexe leverages several different learning modalities to provide your organization with a variety of options. These include:
Classroom-based Learning - World-class instructors and simulation facilitators provide live, dynamic, and interactive classroom-based learning that helps participants develop and apply new skills.
Webinars - We leverage user-friendly technologies to deliver live and pre-recorded sessions that connect in real time with people all over the world.
eLearning - Advantexe has developed a portfolio of concise, effective, and dynamic eLearning modules that can be used as stand-alone learning, as part of a larger engagement, or as pre- and post-work to level set and build a continuous foundation of skills prior to and after a live learning event.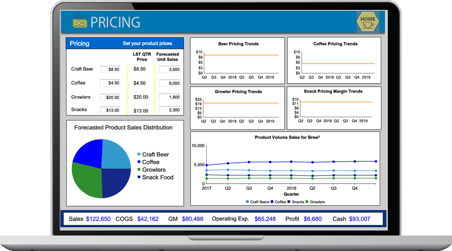 Virtual Learning - We deliver many elements of training engagements in a Virtual Learning Environment (VLE). A VLE is a completely integrated Learning Management System that enables the virtual delivery of eLearning content, simulations, webinars, and application tools, live and on demand.
The VLE places learning at the participant's fingertips and creates a community around any training engagement. This type of continuous learning environment fosters skill development and retention as knowledge is reinforced and applied over time, rather than delivered in one event.
Mobile Learning - Many of our simulations are developed on responsive technologies to allow for access in the moment, across platforms such as smartphones and tablet computers.