Assessment Simulations
Accurate competency assessment is a critical component of any effective talent development and management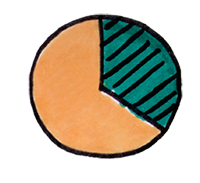 strategy. Advantexe Learning Solutions utilizes a sophisticated, proven process to design and deploy simulations that assess competencies and provide a Gap Map™ for development planning. Whether you are assessing current front-line managers, high-potential managers, or executives; an assessment simulation is an effective tool for measuring individual, functional, and organizational aptitudes.
The Assessment Simulation Experience:
Advantexe's simulation assessment platform exposes participants to business scenarios in the same way that pilots experience challenges in a flight simulator. Taking on the role of a simulation character, participants face business challenges and operational situations and reacting to them with the overall goal of improving the condition of the simulated business. Their decisions are measured against a set of best practices for the competencies being assessed in the simulation.
Simulation Overview:
A typical assessment is 60-75 minutes long and covers 20-30 scenarios. Each scenario has multiple ties to the competency matrix, and the results are provided in the Gap Map™.
Advantexe's Assessment Simulations measure core competencies such as leadership, finance, marketing, and sales. Each simulation is customized to your business environment capturing interactions your employees encounter every day. Scenarios are designed to test how participants will react to key business situations and to identify areas in which they need further support and development.
Upon completion, each participant receives results in an individual GapMap™. This report shows specific skills in which participants are strong, while it also identifies areas to focus on development. The individual results can also be aggregated to see trends and identify skill gaps at the organizational level.
Deployment:
Advantexe assessments can be deployed through a Learning Management System (LMS) or a central server, in an "Assessment Lab", or from a participant's desktop computer.