Advantexe Learning Solutions Announces the Addition of Harris Ginsberg, Ph.D
Conshohocken, PA ― October 1, 2013 ― Advantexe Learning Solutions, a global leader in Business Acumen, Business Leadership, and Strategic Business Selling solutions, today announced the addition of Dr. Harris Ginsberg to our staff as an adjunct Senior Consultant working on a variety of projects including Performance Consulting, Talent Management program design, and instructor-led training for senior level audiences.
About Harris Ginsberg
Harris Ginsberg, Ph.D., has consulted with companies in multiple industries: accelerating the onboarding of a new Chief Marketing Officer at the NFL,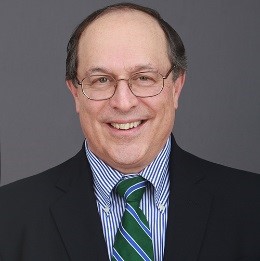 introducing a global on-boarding program for Bunge, building consulting capabilities for HR professionals at Benjamin Moore Paints, as well as numerous coaching engagements with senior leaders at IBM, MEAG-NY, and Benjamin Moore.
Before establishing his consultancy, Dr. Ginsberg spearheaded the global talent development strategy at Pfizer Inc. to build the capability of leaders at all levels and accelerate high potential development through programs, development processes, coaching and mentoring. In 2014, Pfizer was recognized in the Wall Street Journal as one of the "20 Best Companies for Leadership". Prior to Pfizer, he was VP, Learning at ADP, supporting Talent Management initiatives and launching ADP Talent Management System. "Leaders in Action", a simulation-based program for high potential leaders at ADP was identified as a best practice by Training Magazine. Prior to ADP, he was Director, OD and Talent Management at UST in Stamford, CT managing talent acquisition, learning, employee engagement and succession planning. Previously as Director of IBM's Global Executive and Organization Capability, he consulted with senior executives on strengthening leadership to deliver business results. Since 2000, IBM has been recognized as one of the 10 "Best Companies for Leadership" by Chief Executive Magazine and Fortune Magazine. Harris has also held leadership roles in Training and Development at JPMorgan Chase, Colgate Palmolive, Citibank and Siemens.
Dr. Ginsberg earned a B.S. in Psychology at Union College (Schenectady), M.Ed. in Counseling at the University of Hartford, and Ph.D. in Counseling Psychology at the University of Pennsylvania with a minor in Organizational Behavior at Wharton. He is a licensed psychologist in NY State. He serves on the Conference Board's Advisory Board on Executive Coaching. He has taught at the Choate Rosemary Hall School, University of Delaware, Pace University and New York Copyright © 2015 Executive Edge, Inc. All rights reserved. www.advantexe.com 2 University. He contributed to Executive Coaching for Results: the Definitive Guide to Developing Organizational Leaders (2007).
For More Information: Contact Jim Brodo, CMO - james.brodo@advantexe.com