New Biosimilar Pharmaceutical Business Simulation Helps Build New Skill Sets in Changing Marketplace
Conshohocken, PA – November 18, 2015 – Advantexe Learning Solutions today announced the launch of an industry-first Biosimilar pharmaceutical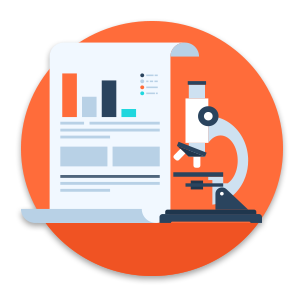 business simulation that teaches business leadership and business acumen skills to organizations working on and launching biosimilar products.
As the world of healthcare and specifically pharmaceuticals continues to evolve, so do the training needs of the leaders making and executing strategic business decisions. "Things are moving at the speed of light and pharmaceutical companies must develop learning agility to have the skills to take advantage of the evolving market place. If they don't, they won't be in business in a few years; it's as simple as that," shared Robert Brodo, Co-Founder and Executive Vice President of Advantexe.
The overall objective of the Biosimilar business simulation experience is to provide participants with a deep understanding of the system of business and the levers of the business that need to be pulled to execute the strategy to achieve success. Specifically, participants will learn how to:
Assess, analyze, and understand markets which biosimilars will be sold into
Determine customer segments, needs, and decision making drivers
Price competitively and to the right customer segments
Determine the appropriate marketing message and mix
Differentiate and drive supply security
Communicate and forecast production requirements
Produce the most appropriate product and quality profile
Invest in future indications and versions from an R&D perspective
"Biosimilars represent a new business model and the rules and methods that may have worked in the past won't work today. Add into the mix the Affordable Care Act and the ever expanding impact of managed markets, and leaders are going to be forced to make huge decisions without the skills and tools necessary to make the right decisions," Brodo added.
Advantexe has designed a flexible business acumen learning approach that integrates assessment, virtual mobile learning, simulation-centric learning, application, and reinforcement that enables today's learners to gain new skills at their own pace and on their own time. By leveraging the Advantexe Global Enterprises Simulation (AGES) platform, an award-winning cloud-based development system, Advantexe is able to tailor and customize the learning experience to place participants in an abstraction of reality that feels just like their world. "Participants have been thrilled with the program. We had a great cross-section of Supply Chain, Marketing, Sales, Finance, Manufacturing, and Distribution working together in our programs and every person has walked away with a portfolio of new skills and individual action plans to immediately apply new concepts back on the job," concluded Brodo.
Learn more
To learn more about the Advantexe's new Biosimilar business simulation and business acumen training solutions, please contact Jim Brodo at james.brodo@advantexe.com or click the following -