Take the complexity and mystery out of business
Think about this. Can your employees have deep and valuable business discussions with customers? Each other? Their team? How about with your senior leadership? Do they make decisions that are aligned with your strategic focus? We surveyed more that 250 people and discovered that;
24% felt comfortable with holding a business dialogue
27% understood how their company made money
36% recognized how their decisions impacted business and financial results
19% know and fully understand their company's strategy
Eye opening numbers, especially in today's volatile environment where business expectations are high. Professionals across your company are more involved in the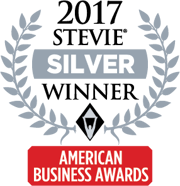 critical thinking and actions that determine success, but they don't have the the skills or experience to make it happen. This is why Advantexe has developed the Drivers of Business Performance™ business simulation . A recent winner of both a Silver Stevie award for new product excellence and the People's Choice Award for Favorite New Product, this digital business board game simulation is designed to help illustrate how business decisions affect the financial performance of a company.
Through a series of simple, yet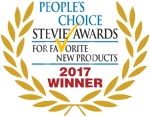 focused set of operational and scenario-based business decisions, learners experience how businesses operate and how functional decisions affect the inflows and outflows of money.
How it works
Taking on the role of interim CEO of Orium, Inc. a multi-billion dollar global SaaS-based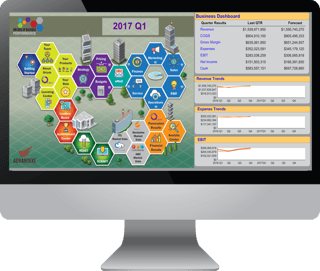 technology company, learners are responsible for lifting declining sales numbers, improving profitability, and setting the company up for long-term success. The board of directors has provided a strict budget and the learner must manage the budget, leaning on their executive team for advice and guidance during the year. Over the course of four simulated quarters, learners make a number of interrelated revenue generation and cost management decisions having to make trade-offs regarding revenue opportunities and their associated costs. Unlike traditional and static paper-based board games, this dynamic, computer-based simulation provides:
A simple and focused set of operational business decisions that immediately show the cause and effect of business decisions
An intuitively designed user experience that graphically illustrates in real-time the financial flows of the business
Insight into the core drivers of profitability and cash flow
A clear understanding how departmental decisions effect business operations
Direct interactions with simulated characters in a risk-free learning environment to make learning fun and more realistic
Embedded online learning modules that introduce learners to key business ideas and terms to help simplify the concepts of business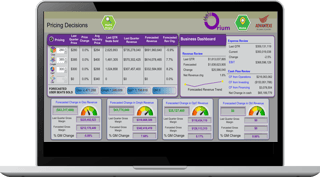 Finally, to incorporate an element of competition into the simulation, we have built in a leader's board and an achievement center. The leader's board tracks all learners top level business scores of highest revenue and profitability. The achievement center awards Bronze, Silver, or Gold badges based on reaching business goals set out by the board of directors such as revenue growth, profitability levels, and expense management.
Learn more
If you would like to learn more about the Drivers of Business Performance simulation please click here to download a brochure, or you can contact us directly at james.brodo@advantexe.com
Watch our Video to Learn More