Conshohocken, PA – June 12, 2017 – Advantexe Learning Solutions, an award-winning global leader in business simulation-centric learning, today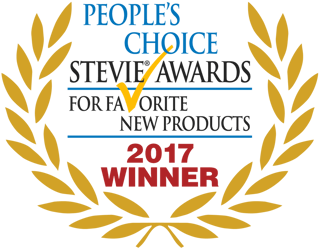 announced that their new simulation, The Drivers of Business Performance™ (DoBP) was named a winner of a People's Choice Stevie® Award for Favorite New Product in The 15th Annual American Business Awards.
The Drivers of Business Performance simulation is an online interactive simulation designed to help learners understand how business decisions affect the financial performance of a company. Through a series of simple, yet focused set of operational and scenario-based business decisions, learners experience how businesses operate and how functional decisions affect the inflows and outflows of money. Learners make cross-functional decisions learning about the trade-offs between revenue generation opportunities and their associated costs.
"This is the second major award for this simulation and we are all extremely proud of this recognition," says Robert Brodo, Co-founder of Advantexe. "We built this simulation so that at the push of a button, we could quickly provide employees throughout a company with an interactive, cost effective learning tool to build one of the most needed skills today, business acumen. The simulation will help to develop critical business knowledge and insight that are the drivers behind individual and company performance improvement."
The American Business Awards are the nation's premier business awards program. All organizations operating in the U.S.A. are eligible to submit nominations – public and private, for -profit and non-profit, large and small.
The crystal People's Choice Stevie Awards will be presented to winners during a gala banquet on Tuesday, June 20 at the Marriott Marquis Hotel in New York City. More than 550 American Business Awards winners and their guests will attend. Peer-adjudicated Gold, Silver and Bronze Stevie Award winners will also be presented with their awards that evening.
The People's Choice Stevie Awards for Favorite New Products are a feature of The American Business Awards in which the general public can vote for their favorite new products and services of the year. More than 38,000 votes were cast in 55 people's choice categories this year. All new products and services to be honored in the ABAs' new product categories were included in people's choice voting.
Learn More
For more information on The Drivers of Business Performance , please contact jim.brodo@advantexe.com, click here to download a brochure, or click here to watch our introductory video.
About Advantexe
Advantexe Learning Solutions partners with clients around the world to build the business acumen, leadership, and selling skills needed to execute their business strategies and achieve meaningful business results. Our comprehensive toolkit includes skills assessments, dynamic learning engagements powered by computer-based business simulations, and reinforcement tools that encourage immediate skill application. These elements combine to produce measurable and lasting impact on our clients' businesses.
About the Stevie Awards
Stevie Awards are conferred in seven programs: The American Business Awards, The International Business Awards, the Asia-Pacific Stevie Awards, the German Stevie Awards, the Stevie Awards for Women in Business, the Stevie Awards for Sales & Customer Service, and the new Stevie Awards for Great Employers. Honoring organizations of all types and sizes and the people behind them, the Stevies recognize outstanding performances in the workplace worldwide. Learn more about the Stevie Awards at www.StevieAwards.com.
Media Contact:
Jim Brodo, CMO – Advantexe