As I've shared previously in our live learning engagements and in these blog posts, one of the best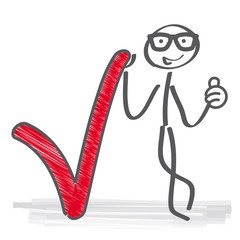 parts of my job as a leader of Business Acumen, Business Leadership, and Strategic Business Selling skill development engagements for our clients is that I am continuously meeting new people at a variety of different types of companies with great and innovative ideas. Last week during a call with a potential new client, who I instantly clicked with because we have similar approaches to learning and more importantly similar values to business and people, he introduced me to a new concept that I'm quite intrigued by and has stuck with me for several days; "Outcomes Skills." He defined Outcomes Skills as:
"Having a set of skills and tools to proactively execute strategies and decisions that guide the outcome to achieve your chosen goals and objectives."
In thinking about this concept, and how focused on results and execution it is, I started to develop a list of the core Business Acumen skills that I think are the foundation for Outcomes Skills. In a very specific order, here are the five key baseline Business Acumen competencies that comprise Outcomes Skills:
1) Ability to see the big picture
A focus and skill set about outcomes must start with the ability to see the big picture. In today's volatile and uncertain business world, it is imperative for all employees – from executives to individual contributors - to have the ability to understand how things in the business world work and are connected. Seeing the big picture includes understanding things such as macroeconomics (supply & demand, GDP, labor, inflation, and the flow of capital), how your company makes money, and how your customers make money.
2) Understand strategic frameworks and recognize ecosystem patterns
The next competency that comprises Outcomes Skills is the ability to understand strategic frameworks and recognize ecosystem patterns. This specifically means having the capabilities of assessing a business market by identifying the value propositions of players in the market, how they execute their strategies against each other, and how the archetypes of strategic positioning change over time in relationship to changing customer needs, technology changes, and globalization.
3) Understand the financial metrics of performance
How can anyone drive outcomes if they don't understand the core financial metrics of performance? By metrics of financial performance, I am referring to calculations of profitability, expense management, and economic value creation. In order to do this, there has to be core skills of reading a Profit & Loss Statement, Balance Sheet, and a Cash Flow Statement.
4) Understand the drivers of performance that make up the financial metrics
To truly drive outcomes, understanding the drivers of financial performance is only a fraction of the competency needed. The most important part of the competency is the ability to understand the drivers of performance that make up financial metrics. For example, what are the drivers of profitability? What are the drivers of taking costs out of the system without sacrificing quality or the overall customer value proposition? What are the drivers of creating shareholder value. It is impossible to drive the outcomes if you don't understand the outcomes.
5) Ability to synthesize a proactive approach with leading people to success
The last competency that builds Outcome Skills is the most important; the ability to proactively pull it all together through the people of your company. If leadership is equal to the execution of your business strategy through people, then the ability to drive outcomes through people is even more important. This takes the first four element plus the ability to create alignment and focus by providing the feedback, coaching, and teamwork needed to successfully execute and achieve the outcomes.