One of the biggest challenges facing sales professionals and customer account teams around the world is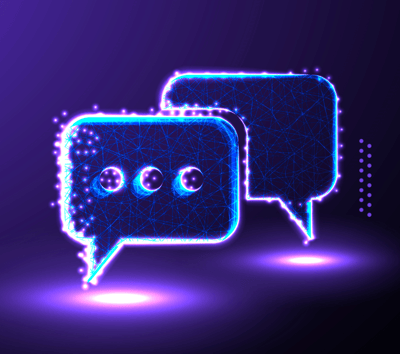 the conversation about raising prices due to the global supply chain crisis and increases in raw material costs.

During the past few months, I have delivered several major Strategic Business Selling™ sales training programs to sales teams within several industries including specialty chemicals, high-tech, specialty materials, consumer products, and coatings and paints.

Throughout these engagements, the moods have been dampened as a result of the pending price issues and I have been asked to help by sharing best practices and tools that can help develop the skills to have that incredibly hard conversation with customers. It is my pleasure to share with readers of this blog the full content of an approach that can help direct and support having the raising price conversation.

The 10 secrets of having the price increase conversation:

1) Have a plan! Don't be unprepared - Develop an overall plan and actions for the conversation. Develop a script and practice. Do not think that you will be successful if you are flying by the seat of your pants.

2) Be open, honest, humble, and never ever apologize – This is not the time to "sell" or BS the customer. You have to be as sincere as possible and you can't fake it. More importantly, do not apologize. This isn't a mistake, error, or something that was done wrong. This is a result of issues outside of your control. By apologizing you are putting yourself in a secondary position and you will never recover from that in the relationship with the customer.

3) Thank your customer for their business and sticking by you during challenging times – You should always be grateful, but this is an excellent time to go out of your way to thank your customer for their business and for believing in you during the difficult times.

4) Contact customers directly and with a sense of purpose and urgency – You need to be proactive and get out in front of the conversation with a send of purpose and urgency. Do not wait. Unlike fine wine that gets better with age, price increase conversations do not.

5) Let customers know well in advance if possible – as soon as you know, you should let your customers know. Every day that goes by that they don't know is another day that they could become angry and resentful.

6) Explain the reasons for the increase using the language of business–"Our costs of goods sold have risen dramatically because of an increase in feeder stock costs. The global feeder stock market has declined significantly resulting in higher costs which we are forced to pass along to our customers. It is critical to point out here that you are not making any extra margin or profits and, in most situations, you are losing margin.

7) Remind the customer they are getting the same value proposition as before.

If they object, are there things you can take out of the value proposition to reduce the price?
Is there extra value that you can add as part of the negotiation?
8) Conduct a competitive analysis and see what percentage increases competitors are asking for and benchmark against that if possible – Use that data to demonstrate and support your entire approach.

9) Ensure that your entire organization is aware of the price increase before announcing it to customers – It's very important to have organizational alignment around the price increase conversation. You can't afford for a customer service person on a key account to get caught in a conversation about the increase that knows nothing about.

10) Encourage customers to reach out with further questions or concerns – As the next logical step, you want to make sure customers feel free to get additional help and support. It is inevitable that they will, so be prepared.
In summary, have this "I am increasing your price" conversation as part of an active plan where the science of selling can help you achieve your goals and objectives.