Everyone who travels for business, or pleasure, fears that moment your baggage doesn't show up. When all of the other passengers have left and you are standing there staring at the empty baggage carousel. In business, it's the same feeling as preparing for a big meeting or presentation and something goes wrong, the competitor shifted strategy, or the customer changed direction and you are standing there looking at the empty carousel.
After a long and successful year of delivering game-changing Business Acumen, Business Leadership, and Strategic Business Selling learning engagements for clients around the world, I was really ready for a nice break and some relaxation. Unfortunately, I arrived at my holiday destination, but my luggage arrived at a different location. I was faced with the stark reality of the empty carousel with only my business backpack and the clothes on my back. Being an experienced business traveler I learned a long time ago to pack a few "emergency" items in my bag like contact lenses, a toothbrush, etc. but that would only last me two days.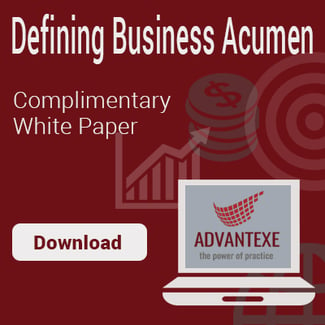 Because it is the holiday season, the airline could not give me a time or date when my luggage would
arrive. They "authorized" me to get a few items of clothing while I wait and we are all hoping for the best. It is now day three without my luggage and I am surviving with only the basic essentials which I was able to buy at the hotel gift store.
But in a way, this experience is very interesting and enlightening. Not having all that baggage and only having the "basics" made me think about the VUCA (Volatility, Uncertainty, Complexity, Ambiguity) world of business and how important it is not to overcomplicate things and have too much excess baggage. As all business organizations evolve and morph into the uncertainty of 2016, here are 3 business acumen essentials that leaders should keep in mind when preparing and executing their plan(s) for the upcoming year:
Clear Strategy
Many organizations are getting back to the basics by spinning off or uncoupling business units that are part of a larger company. They are getting back to basics and in the process unlocking value. One of the most critical elements of business acumen is having a clear and well communicated strategy. Does everyone in the organization know and understand the value proposition to customers? Is there alignment across functions and departments? Is marketing creating the right leads for sales? No matter if you are a leader of a business, leader of leaders, or leader of people, you should take a moment to assess the clarity of your strategy and actions that you are going to take to evolve it.
Focus on the Right Metrics of Performance
Strong business acumen is all about understanding and focusing on the right metrics of business performance. While strong Financial Acumen and an understanding of the P&L and Balance Sheet help us to track performance, in this changing business environment leaders need to understand the drivers and levers that impact the right metrics. Organizations that are not performing to expectations typically have conflicts in terms of alignment around the right metrics. I have seen this is a direct result of not having the right business acumen skills.
Human Capital Management Does Matter
It's too easy to run a business from a spreadsheet. Leaders sometimes forget that it is people who make it all happen. The next generation of leaders and employees are demanding a more human approach and the development and nurturing of human capital is inevitably going to be the difference between success and failure. The good news for human resource departments and line managers is that technology has evolved enough where the old "seminar" model isn't the only way to deliver training. In 2016, will see continue to see advances in methods of delivery including more in-the-moment "micro-learning" and other mobile delivery tools.
In summary, think of ways to free your business of some of the baggage and try to get back to basics of business. It is not as scary as you think! Happy New Year!