Welcome back! If you are based in the United States, I hope you had a great holiday and break from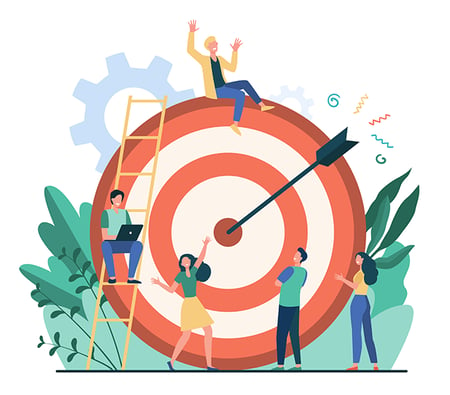 business in celebration of the 4th of July. If you are outside of the US, welcome to the second half of the year!
If you are like most of the clients I work with, the first half of the year was an absolute blur. Things are moving quicker than ever before, and it is truly impossible to realize that more than half the year of 2021 is over.
Just six months ago, we were celebrating the New Year and making resolutions for the year ahead in hopes of the pandemic being over sooner rather than later. Well, here we are in the second half of the year, and it feels appropriate to set some resolutions for the rest of 2021.
If that sounds like something interesting to you then let me make another suggestion: do something completely different and set some Business Acumen resolutions! A Business Acumen resolution is a focus on how to do something different in terms setting a strategy, executing that strategy, managing performance, and ultimately making money.
To help you think this through, here are 3 Business Acumen resolutions to explore during the second half of the year:
Re-assess your business strategy
One of my favorite business quotes of all time is by Marshall Goldsmith, "What got you here will not get you there." Everything is changing. Business models, customer needs, deliver systems, nearly everything. You need to ask yourself a very important question: "Is my strategy still the right strategy?" Are you going to continue on with it and persevere through the continued changes, or are you going to look at the environment and pivot to another strategy? One final thought on strategy: Do you have the strategic mindset to see things how they are and not how you hope they are?
Determine if you are on target for your key financial goals and objectives
Every strategy should have very specific goals and objectives in terms of revenue, profit, margin, and cash flow. As we start the second half of 2021, you should take the time to review your financial goals and determine if you are going to achieve them. If you are, then great! But, what are you going to do the rest of the year to ensure that everything you think is going to happen… is actually going to happen. If not, you need to immediately determine why and what you can do about it. Remembering that Revenue, Profit, and Cash are all intertwined, it is difficult to drive one without impacting the others.
Make sure you are delivering the right message to the right customers
Now more than ever having a strong marketing strategy is having a strong business strategy. In today' complex world of marketing where developing a digital strategy is critical to success, one of the most important things you can do is making sure you are still delivering the right message to the right customers.
No matter what industry your business is in determining your primary customer segments and then delivering the right value to them will mean the difference between success and failure.
In summary, the changes we are experiencing in the business world is going to continue to accelerate at a blistering pace. Business Acumen resolutions are a nice way to check in on what's happening and how it is happening. If you are feeling a little light on having the Business Acumen skills needed to set some Business Acumen resolutions, then start thinking about how you can close that gap quickly so you will be in a position to make your 2022 resolutions!