According to the Centers for Disease Control and Prevention as of today about 85 million people (25.2% of the total population) have been fully vaccinated. The same agency is projecting that 85% of the United States will be fully vaccinated by August 15, 2021. That is a critical number because it is at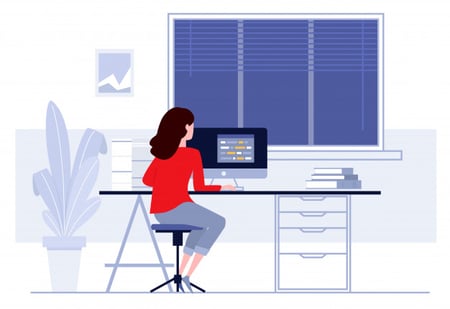 85% when the herd immunity will kick in and this part of the pandemic will be over.
Over the past few weeks there has been a growing buzz about what is really going to happen when the pandemic is over in terms of employees returning to the "office" or other places of work were people are together. As part of our ongoing research into Business Leadership, we've been speaking with executives and human resources professionals about their expectations, and it is trending toward no easy or definitive answer. In addition, we've also been listening to the experts such as Korn Ferry and Josh Bersin who both do an outstanding job of researching and getting to the pulse of key issues.
In the Korn Ferry piece, "Thanks but no thanks," they share an interesting perspective that more than 33% of workers in a new survey would turn down an offer for an in-office job. That is a staggering statistic as it says a significant number of employees are not willing to work in an office every day.
Based on our research and insights from the industry exerts, the way we work is going to change forever. Like it or not, most organizations will have to be more flexibility and will "have to allow" employees to work remotely. I personally think words like "allow" and terms like "get back to work" are rude and tone deaf. I recently heard an executive of a Fortune 50 company address his employees and I couldn't believe my ears when he started talking about "getting back to work in September". What do he think the employees have been doing for the past 14 months? One thing they were doing was increasing shareholder value by 52% since the start of the pandemic but he failed to mention that little nugget of information.
So, let's assume that most modern and progressive organizations in the world will enable their employees to work remotely and come to the "office" only when "necessary" for things like meetings and other events. Note that I didn't say training as I think a significant amount of training will still be remote and participants will come together for networking but significantly less often than before. This new construct of work and the workplace is already having an impact on the way leaders lead and it will become even more accentuated as time moves on and we experience hybrid workforces.
3 Critical Leadership Skills to Support New Work environments
As the way work gets completed continues to change, so will the role of leadership. The concept of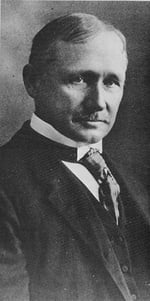 "Management" can be traced back to Frederick Winslow Taylor, a man whose single-minded obsession with efficiency led to the original concepts of management theory. Taylor was a Philadelphian and graduate of the University of Pennsylvania. I can remember it like it was yesterday sitting in a classroom at the Wharton School of the University of Pennsylvania reviewing the floor plans of his manufacturing facilities and headquarters offices where all non-manufacturing employees worked at desk jobs. I think it is safe to assume that Frederick Winslow Taylor would not have been a fan of a flexible, remote work environment.
While most leaders aren't going to be as old fashioned as Taylor, many are going to need to significantly adjust to this new normal. Here are 3 specific skills that I think will be key to the transition:
Detailed Communication Skills – The ability of leaders to take the time to thoughtfully communicate the details of strategies, actions, tasks, and ways of getting things done. Many leaders are going to have to get much better at this skill.
Being Authentic – Now more than ever, employees need their leaders to be open, transparent, and humble. Many leaders are going to have to get much better at this skill.
Focus on Results – At the end of the day, it's results that drive success. Using Business Acumen skills, leaders will need to focus on driving revenues, profits, cash flow, and shareholder value. Leaders are going to have to work harder to focus on these types of results as opposed to the easy way out of measuring attendance in an office every day.
In summary, when you look at this list, something should jump out at you! You don't need to be in an office to accomplish any or all of them.