As a Talent Development professional, one of the most rewarding aspects of delivering high-quality,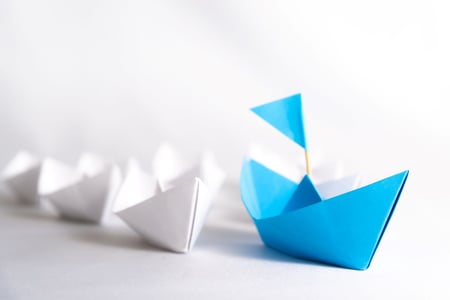 impactful learning solutions to our clients is to hear executives discuss the impact the learning has on their bottom-line and other key business metrics.
For the past five days, the Advantexe team has been deploying a Business Acumen learning journey for the top 140 leaders of a technology company going through a significant business transformation. Like many businesses today, this company is wrestling with the strategic dilemma of balancing delivering on a value proposition to existing customers with legacy products and services while at the same time investing in and developing new digital technologies that change the playing field.
The CEO of our client organization presented five key topics that are part of his critical agenda for the year and we designed, developed, and delivered a highly customized business simulation-centric learning solution that provided his top leaders with the skills and tools they need to accomplish their goals.
Here is a brief overview of how key topics of performance can be addressed through Business Simulations:
Leading across the enterprise
The more global and the more complex organizations get, the more they tend to become "siloed" into functions, business units, and teams. While there are many good things about that specialization, unfortunately too often it leads to isolation, miscommunications, and a lack of alignment.
The Experience: Presents participants with the opportunity to learn how to lead across the enterprise, how important it is to lead across the enterprise, and what skills and tools are needed to do it.
Revenue Growth
While it may seem like a "no-brainer" for most organizations to focus on revenue growth, there are many functions such as R&D, Supply Chain, Finance, Operations, and HR that are very good at what they do but don't focus on revenues or growing revenues.
The Experience: Provides the opportunity for participants in these functions to understand the levers of revenue growth but more importantly, the role they play in supporting it.
Margin Growth
Because it's not their primary job, many dedicated and intelligent employees don't understand or know what margin growth is, or how they can support its growth. Margin growth is the process of managing costs and efficiencies of products and services to enhance the profitability of the organization. Cost management through better decision-making such as supplier selection, volume discounts, and better inventory controls improve margin performance.
The Experience: Provides participants with the opportunity to explore not only the drivers of margin but also the levers they can pull to improve it. For example, in the session, we just concluded I had several participants in new product design who realized they were ordering parts for experiments they didn't really need and will not do that in the future to improve their working capital.
Profit Growth
Bottom-line profit growth (slightly different than margin growth) is all about driving long-term profitability by both increasing revenues and decreasing all expenses including operating expenses, interest expenses, depreciation expenses, and tax expenses.
The Experience: A focus on the system of business and executing the strategy of the enterprise provide an incredible opportunity to learn about all of the drivers of profitability and how to make the best decision for long-term profit growth.
Culture of Innovation
One of the biggest mistakes that leaders make is thinking innovation is all about inventing new, shiny, cool products. It's not. Innovation, and the creation of a culture of innovation, is a leadership process that is based on skills that enable employees to come up with new ideas of executing the business strategy no matter which strategy it is. Low price play innovation is all about finding innovative new ways of driving costs out of the system. Custom-centric innovation is all about finding new ways to deliver customized, specific solutions to customers. Product leadership innovation is all about listening to the voice of the customer and creating new products that solve their problems in unique and affordable ways.
The Experience: becomes the laboratory for exploring and discovering ways of creating a culture of innovation. Some of the more advanced simulations can integrate artificial intelligence role plays and other tools to develop the leadership skills needed to execute the culture of innovation.