Every leader, no matter the industry they are in, or the strategy they are executing, is facing the same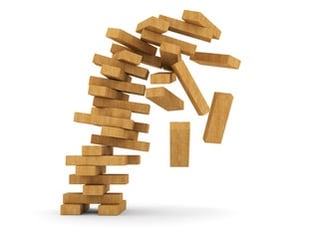 big challenge - convincing people to stay with their company during a time of disruptive change. Within the next 36 months, there are a string of changes that your organization will potentially go through - an acquisition, a merger, a business unit split, or maybe all three at the same time! Leaders who are already being asked to do more with less, will be further challenged to create a positive and exciting environment that offers employees opportunities, recognition, rewards, and consistency.
This week, I am having the pleasure of working with a client going through unprecedented change. I am conducting a Business Leadership session that presents experienced leaders with concepts and tools to become the most effective leaders they can be. One of the areas we are focusing on is creating a positive environment where their people want to stay. As part of the learning, we provide participants with a Business Leadership simulation called Leading Change. In the simulation, simulated employees can become disengaged and leave the company if the change process becomes too strong and their environment becomes too weak. Based on rich discussion and debriefings, I present five tips on how to create a positive environment so people will stay during a disruptive business change.
Manage expectations
The first tip is to manage people's expectations. The absolute worst thing you can do is paint the picture of paradise as we all know it won't happen; especially during the rollercoaster of change. The secret is to set realistic expectations for the change process and make sure you are "over managing" these expectations during the entire process.
Be authentic
Employees are smart. They didn't just fall off of the proverbial turnip truck. Treat them with respect and be honest with them. Share their pain and share your pain. Be human with them as you are all in the process (hopefully) together. If you see the signs of uncertainty, or someone who may be thinking about leaving, have a candid conversation with them before it's too late.
Involve them in decisions
There are sure to be many decisions made in a disruptive change process. One of the worst things you can do, which will accelerate people leaving, is to keep them out of the decision making process. Let them feel like a part of the process and most importantly, let them feel that they have a say in their future.
Communicate, communicate, and communicate some more
It is virtually impossible to over communicate to the employees that you want to stay during a disruptive change process. Find multiple channels of communicating and try to implement unique things to show you care. One participant shared a story about how one leader delivered a weekly video blog just to her organization that was fun, emotional, and shared critical information.
Provide a realistic vision of the future opportunities
The final tip is the most important; provide a realistic vision of the future opportunities for each employee. Make sure you have a strong Human Capital Management strategy that includes onboarding, performance management, and retention plans. As part of that strategy, each employee should have a future state plan for where they will be after the disruptive change. If the new position is a promotion, or carries more accountability, then celebrate and share. The critical part of this tip is holding realistic conversations with everyone and presenting them with a vision of their future. Without that, all that's left is uncertainty and ambiguity which is the recipe for people to leave.