No matter where you are in the world at this very moment about half the population is sleeping so there is no need to send that email or make that phone call just quite yet.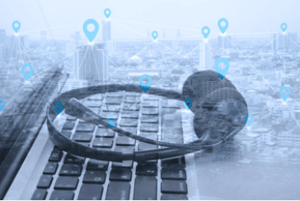 As the COVID-19 virus sweeps the world and disrupts the ways in which we work, it's worthwhile taking a few moments to think about the best practices of leading people remotely and what to expect and when to expect it.
Based on years of research and observations of leaders who are exceptional at leading remotely, here are five leadership rules to go by in terms of creating an environment that is respectful of people's time, need for sleep, and ability to get work done:
Show respect and understand other people's time zones
The first rule should be the most obvious, but usually isn't: put yourself in the shoes of others and understand what time of the day it is in their world. A global time mindset is now a critical leadership tool especially with remote teams and employees. One of the best tools you can use is the World Clock that provides the time for anyone, anywhere.
Once you've developed that global time mindset, then you must respect their time windows for work and things like the sleep window. For example, as a leader, you need to understand your team and when they like to sleep. When you know that information, you must also hold certain hours as sacrosanct for sleeping. In other words, if you know that Paul in Italy sleeps from 12am-6am, then respect that window and don't call, write, or text during those hours.
Set the tone
As a leader, people are watching for you to set the tone. Are you the type of leader who works 18 hours a day 7 days a week and never turns the phone off, or are you the type of leader who can turn it all off for at least 8 hours a day to rest? Whichever you are, it's up to you to set the tone. The best practice is to let people know when you are traveling and what is, and what isn't appropriate for making contact. Once you do that, your people should follow and mimic the tone that you've set as the leader of the group and a good corporate citizen.
Use the tools
We have so many great tools now ranging from applications on our smartphones to tools on our calendars and email. For example, if you are corresponding with someone on the opposite side of the world and it's 1PM your time and 1AM in China, don't send that email right now, use the feature in your email to delay it being sent until a more appropriate time.
Give people who take advantage of other strong feedback
We are entering uncharted territory in terms of the new virtual digital world. If you discover there are people on your team who are not playing by the rules and taking advantage of others or not being very respectful, it's up to you to call them out and give them feedback.
Expect the unexpected
The final best practice may end up being the most useful; expect the unexpected. In this VUCA world, great leaders are planning and thinking through as many realistic and potentially unrealistic issues and challenges as possible. When dealing with remote situations, be prepared for employees who mysteriously disappear and reappear, who struggle with language and culture, and who work at different speeds. If you think through and have plans for all possible scenarios, then you will be able to optimize overall performance.
In summary, we are slogging through a new world that requires new leadership skills. Leading remote employees is going to become a key skill necessary to accomplish your goals and objectives. Be thoughtful and put yourself in the shoes of others, especially when it comes to respecting parameters of time.