Increasing Total Shareholder Return (TSR). Driving Economic Profit. Smoothing Working Capital. Generating Free Cash Flow. Choosing the right blue ocean. Navigating the VUCA world. "New logos" added to the sales win report.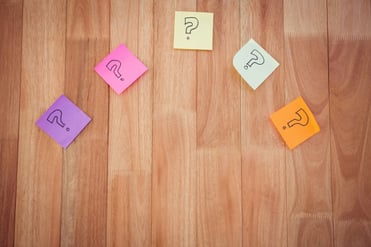 These are some of the ways business leaders set and gauge the effectiveness of their business strategies and measure their success.
But what does it take to be an effective global business leader?
It takes a deep understanding of macroeconomics, business strategy, financial acumen, marketing, sales, operations, supply chain, and much more. If you are a strong contributor to your organization and think that you have the potential of becoming a general manager, president, or even a chief executive officer, what is your current business acumen skill set? If you are a sales professional trying to become a "trusted advisor" to your customers, what is your current business acumen skill set?
Here are a few questions to ask yourself, a colleague, or a direct report to assess your business acumen:
1) Can you perform an industry structure analysis on your current market or your customer's current market?
Seeing the forest through the trees is a key competency of being an effective leader. Do you have the skills to assess the market, customers, and competition? Are you prepared to develop a strategy to create a barrier to new entrants coming into your market space? Do you understand the difference between the threat of new entrants vs. the threat of substitutable products into your business ecosystem?
2) Have you matched your value dashboard with your voice of customer data?
Another important element of being an effective business leader is being able to listen to the voice of the customer AND then use that information to match the right value discipline to the right customers. Do you have the skills and tools to understand the buying needs of your targeted customer segments? More importantly, have you set your own value dashboard and created internal alignment around execution of your strategy? Does your value dashboard convey to the customer your true strengths and value?
3) Do you know which financial levers to pull that impact Total Shareholder Return?
Driving shareholder value is one of the most important metrics of success in business. Do you have a deep understanding of the drivers of shareholder value? Do you understand the concepts of free cash flow, discounted free cash flow, dividend yield, economic profit, cost of capital charge, or how analysts evaluate an organization? Do you know how to calculate Total Shareholder Return (TSR)?
4) Do you know how to survive a VUCA world?
The global business world is complex and uncertain. Some people call it a "VUCA" world where VUCA stands for Volatile, Uncertain, Complex, and Ambiguous. Do you have the skills and tools to embrace the VUCA world and turn the volatility in vision, the uncertainty into understanding, the complexity into clarity, and the ambiguity into alignment?
5) Do you know how to drive social selling?
The process of selling has changed forever. The cold call, cold email, and entering a building hoping to meet people in a hallway or cafeteria are antiquated and they simply don't work today. These old ways of selling have been replaced by tools of social selling. Do you have the skills and tools to drive social selling? Do you have your own blog that shares a point of view? Are you deeply connected to the key stakeholders and decision makers in your network? Are you earning the right and professionally building a network of new stakeholders and decision makers? Take a look at PeopleLinx to see a great social selling tool.
If you answered yes to every question, then congratulations! You have a very strong business acumen and our recommendation is to continue to strengthen your skills and grow your toolkit.
If you answered no to any of the questions, then you have a wonderful opportunity to develop your business acumen skills so that you can be more productive and valuable to your organization. Our recommendation is to seek the answers to the unknown questions and build your own skills through a development plan of action.
Need a deeper dive?
Take our Business Acumen Effectiveness survey which has been designed to stimulate thought around your own business capabilities and those of your organization.
Related blog posts that you may be interested in: