The longtime Advantexe client's email seemed urgent, and when we got on the Teams call, he was quite agitated. The client, a senior c-suite executive at a large global chemicals company, wanted my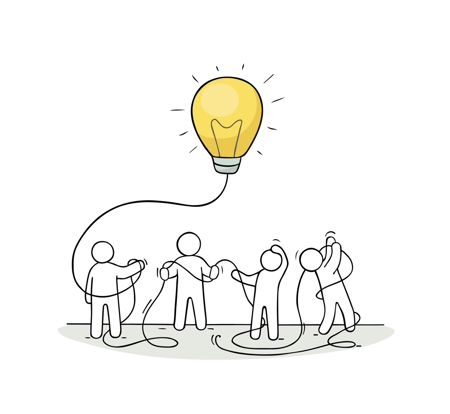 opinion.
"Can I ask you something? My HR team wants to run a collaboration training session at an upcoming global leadership conference which I think is great. It's been such a long time since we were together in person, I think it is important. But, what has me concerned is the exercise is something called an 'escape room' and from what I understand, small teams work together to answer questions and solve a way of getting out of some room in some distant castle and the implication is they are being held in against their will. In this day and age, I don't think it's very appropriate and I don't think they will be able to take the lessons back to the business world. Do you have anything similar or any ideas that will teach them how to collaborate and do it in a realistic scenario like a business environment?"
Defining an Escape Room Experience
An escape room experience can help to build critical skills within a team, such as collaboration, communication, decision-making, problem-solving – and stamina! They can also be a good way for a group to rehearse its response to high-stakes situations and challenging times.
Why a Collaborative Business Simulation Experience is Better
While the concept of an escape room exercise seems fine, it's not in a business context and the skills may not be as easily transferred back to the business. In a collaborative business simulation experience, escaping from captivity is replaced with a mission: set a business strategy and execute that business strategy over five simulated years in a realistic business environment to optimize shareholder value. This way, participants are building both collaboration skills in a business environment, and business acumen skills that are critically needed to achieve real-world business success.
In the business simulation experience, participants get started in the mission by choosing functional roles such as Commercial (Marketing & Sales), R&D, Operations, HR, and Finance. The different roles must collaborate to choose a strategy and then execute that strategy through operational decisions. This process, when done right, is the perfect exercise to explore the elements of collaboration in a business environment including, communicating, decision-making, problem-solving, and business IQ stamina! It is also a perfect laboratory for understanding that true diversity, equity, and inclusion are critical for success and really works because there is quantitative data (business measures of performance) to prove it.
Exploring the Dynamics of Collaboration
The collaboration simulation experience is a wonderful laboratory for exploring the science of collaboration in a business environment. Immediately after the fifth year of the business simulation, the teams spend 30 minutes together giving each other feedback and discussing in a safe and open environment what occurred in the laboratory and what takeaways they can bring back to the job in terms of new skills of collaboration.
The areas of interpersonal collaborative discussions typically center around:
Accountability
Commitment
Conflict Resolution
Focus on Collective Results
Participation
Time management
Trust
The experience closed with each participant capturing a personal journal of insights, building a plan of action for taking it back to the real world and committing to sharing success with their simulation teammates.