The Great Resignation has hit Santa's Workshop!
Elf turnover is increasing due to a reprioritization of their work-life balance, working too many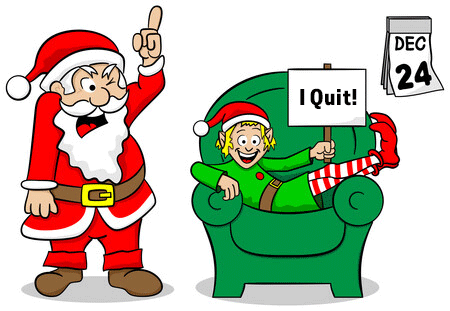 hours, and a growing desire to work remotely in a warmer climate.
Santa needs your help to right the sled!
Advantexe, world leaders in business simulations has created the Great Elves Resignation Business Simulation. This business simulation is designed to help illustrate the effects that the Great Resignation can have on the effectiveness and metrics of Santa's Workshop.
Your challenge is to use your business acumen and leadership skills to try to reengage the elves, improve Santa's Jolliness, ensure toys are being made, and manage the costs of implementing your initiatives so Santa and Mrs. Claus can meet their critical KPIs.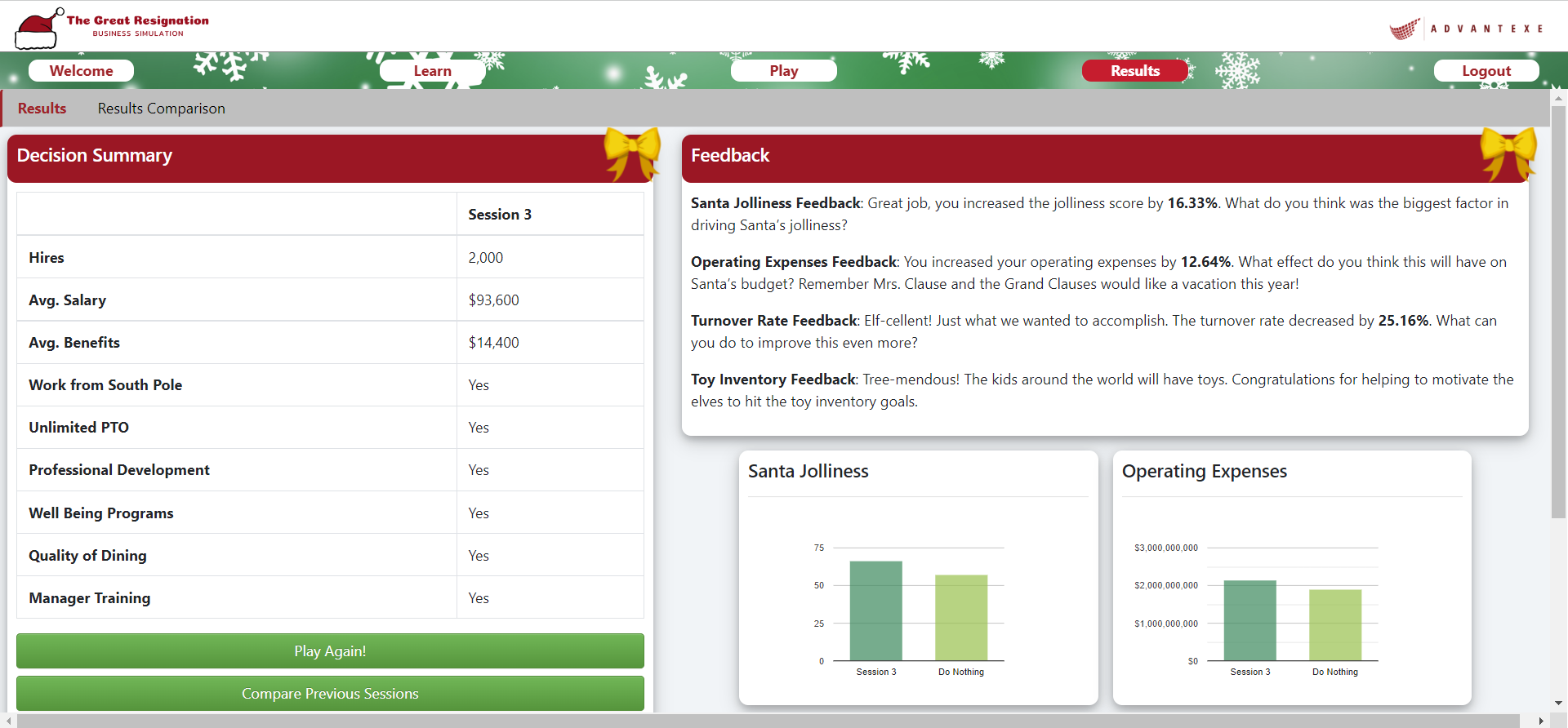 To play the simulation, click here. Press the "register" button to sign up and log in.*
On behalf of the entire Advantexe Team, we wish you the happiest holidays and a wonderful New Year in 2023!