One of the many realizations about our "new normal" is that speed matters more than ever. I was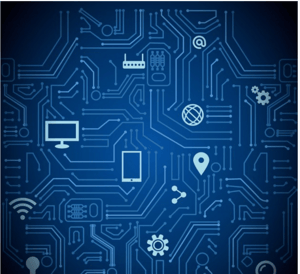 interviewing a CEO of a large global company today as part of the process to tailor an upcoming Business Acumen program for his direct reports. Within the first few moments, I could feel the instant connection in terms of the way he though about strategy and the way we design our Business Acumen and business simulation solutions. I could also sense that he had an intuitive feel for the rhythm of his business and the challenges and opportunities that lie ahead during the rest of 2020 and into 2021.
Seasoned executives like this CEO know how often to make certain decisions, how hard to drive specific objectives, and how quickly to react to changing circumstances such as the COVID-19 pandemic.
But what about new leaders and leaders that don't have that level of experience? As we all know, digitization has accelerated the pace of change and competition in every industry putting increased pressure on profits, the flow of cash throughout business ecosystem, and as Porter would say, inviting rivals into the system from outside traditional industries. Inefficient and slow companies, those whose capabilities, talents, and systems are too disconnected, are left behind struggling to survive by engaging in the vicious cycle of cost-cutting death.
What I realized today is just how far behind so many companies are and at the same time how the innovators need to continually adapt their processes and approaches to stay in the lead. In other words, the need to keep up with the speed of digital is fast paced and relentless.
As our conversation about developing Business Acumen skills continued, we focused on several critical parts of business where accelerated organizational speed will become more and more important. As we were engaged in the dialogue it became clear to me that these three issues transcend all the businesses of the more than 7,000 readers of this blog.
Leveraging all sources of customer data to meet unmet needs
Having access to customer data and then knowing what to do with it is one of today's most pressing business challenges. Doing if fast makes the challenges even more accelerated. Sources of data are both disparate and many times unreliable. Way too often they are coming from the front-line sales professionals who have biased interest generating quick commissions instead of long-term annuities from strategic accounts. The greatest thing a company can do with good information is to identify the right and balanced portfolio of value to offer to customers where a good margin can be made.
Investing and de-investing in a balanced product portfolio
Product life cycles sure aren't what they used to be. Digitization can make or break a product and the faster organizations can balance their product portfolio the better they will be. The secret of course is to know when to make the big investments to go into a market, and when to either pull out or find a way to extend through enhanced differentiation. The best companies are doing this at least twice as fast as their competitors which means when they are successful, the are generating positive results more quickly.
Evaluating the metrics that matter such as profit and free cash flow based on competitive and customer shifts
Financial performance is no longer just about the income statement and the balance sheet. In the advanced, digital world of speed, the metrics that matter have shifted to different forms of profit such as Return on Net Capital Employed, Profit and Earnings Before Interest, Taxes, and Depreciation (EBITDA), and Net Cash Flow. The best companies are distributing the data and providing the skills and tools to look at financial results so they can make the best business decisions.
In summary, it is unfortunate, but the reality of the day is that most organizations do not have leaders and /or individual contributors who are leading processes with the skills to understand the previous 246 words I just wrote. Companies who do have these these skills are moving at least twice as fast as their competitors and they have healthy cultures that challenge the status quo and look for ways to increase capabilities through strong talent development.