The recent tragic and historic outbreak of the Coronavirus once again reminds us all of the frailty of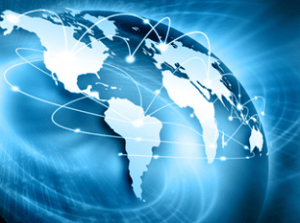 the human condition and the delicate balance of our new global business world. Just 20 years ago when the Avian Flu (H5N1) reached maximum impact in Asia, many people around the world could look at the map and think they were "safe" or it "can't impact me" because there was limited access to China and other parts of the region. We all forget that full and direct access to the mainland via daily direct flights was only achieved with the last 10 years.
Today, the global economy is totally interdependent, and the symbiotic relationship between the American economy and the Chinese economy has never been more interconnected. Manufacturing, eCommerce, consumerism, financial services, healthcare, and energy are just a few of the major areas of interconnectivity that keeps the global system of business going.
That's why when something impacts the business ecosystem it is no longer just a small ripple on the pond, but a tidal wave that has potentially devastating effects on the entire planet. By way of example, Apple just announced they are going to miss their Q2 revenue guidance as a result of the Coronavirus impacting their entire business ecosystem. And that's huge.
In the meantime, it's not just Apple. Millions of businesspeople are being impacted by the Corona Virus and this is going to drag out over many months until it has subsided, and vaccines are created. I know firsthand that the world of Talent Development is being impacted as travel has been halted and live training events have been put on hold, or have been canceled. Ten years ago, many people would have thought, "Oh, no big deal." However, in today's competitive global business world, Talent Development providing the right skills to the right workers can mean the difference between surviving and going bankrupt. So as not to fall behind, many companies are revisiting their Virtual Learning Strategy and being innovative with the newest technologies.
Based on our expert opinions and observations living in the trenches, here are 7 tips on how to effectively design, develop, and deliver impactful virtual learning experiences:
Use Simulations
Talking heads and crappy eLearning won't work anymore. Learner expectations are high and so must be their learning experience. There is nothing better than robust, challenging simulations that have embedded content and the ability to leverage AI to provide meaning and true learning.
Get to the point
Virtual Learning, like many things in our world today, must get to the point and provide learners what they need to know immediately and without unnecessary noise. In Business Acumen, Business Leadership, and Sales Training, there are several key foundational models, frameworks, and tools that are the essence of the learning. Get them out quickly and let learners use them and experience them quickly.
Make it Applicable
Unlike going to school to learn for the future, Virtual Learning must be immediately applicable. If you are designing a learning engagement, you must ask yourself the question, "How are they going to use this," each time you introduce a concept or learning point.
Make it Convenient
Since there is no classroom or time limitations like there are with traditional face-to-face sessions, make the Virtual Learning accessible 24/7 and let learners schedule it instead of it scheduling them.
Use Tools that Drive Retention
Business professionals sitting in a typical corporate training room will lose 90% of what they heard within a week. Simulations, case studies, virtual role-plays, and other tools that drive retention can turn the retention equation around and retain 90% of what they learn!
Give Immediate Feedback
One of the best things about using tools like simulations is the immediate feedback. In the simulation, you see your results and can compare those results to both best practices and other learners engaged in the same journey. When feedback is given immediately participants will learn more and retain more.
Make Participation Mandatory and not Optional
It's hard to get lost in a live classroom, a lot easier in a Virtual learning engagement. When participants are enrolled in a Virtual Training option, make sure some, if not all of it, is mandatory. For example, they can't go to the "fun" business simulation until they have completed their assessments self-study modules.