For many business professionals adapting to the new normal, the sense of time has changed dramatically.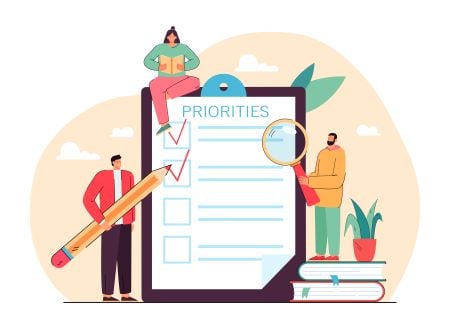 There are still many days stuck together where Monday is Tuesday and Tuesday morphs into Thursday with the only real way of telling the date and time is to keep a calendar open on your desktop.
In a recent dialogue with a group of leaders going through a leadership best practices business leadership simulation, the conversation turned to the topic of "creating a sense of urgency." It started with the group agreeing that it was a very ambiguous topic and very hard to define as leader after leader shared different perspectives on what a sense of urgency means to them and what a sense of urgency means to their direct reports and colleagues.
An urgent issue and not the same as having a sense of urgency
Urgency means something is urgent and it needs to be addressed immediately. Having a sense of urgency means you always see things as urgent and want to take care of them as quickly as possible. Someone who has a sense of urgency:
Doesn't wait for things to happen and then react, they proactively address situations as soon as possible.

Respects time and manages it proactively instead of letting time manage them.

Understands the goals and objectives that have been set and understands all the consequences if they are not achieved.

Knows failing is not an option.

Is driven by an inner spirit of accomplishment.
Five things you can do within 24 hours to lead people to have a greater sense of urgency:
1) Be all in
– Today's leaders are now finding themselves being player-coaches which means they still have goals and objectives on top of their people leading responsibilities. Being all in very simply means you lead by example. You must demonstrate a sense of urgency every day and with everything you do. You must never procrastinate and make it a habit of getting things done before the deadline.
2) Challenge your teams to do better - Everyone in your organization needs to understand they are working together to meet the needs of customers, employees, and shareholders. Creating the products and services customers can't live without is critical to your success and if your company isn't going to do it, there are 10 more who are dying for the opportunity and to see you fail.

3) Measure all outcomes and have great capabilities and systems - How do you know if you have achieved success? It is important for you and your team to constantly measure your performance and ask for feedback in terms of improving and aligning with the changes happening in the market today. In that context, you must also determine:
What slows down the process?

What are the skill sets that are lacking and what can be done about it?

What customers and end-users are saying about the product/services?

Why are we still having production issues?

Is the solution easy for customers to use? If not, what can we do about it?

Have an action plan and develop and deploy tools for people to track success. Call for action and set deadlines to ensure each of the team members understands why we are measuring these.
4) Create a culture of transparency - When organizations grow and change, it becomes difficult to understand what things the organization is doing to sustain the business and differentiate for the future. The best practice is to make the business goals transparent to everyone and explain to them in a way that is understandable and easy to align to all team and individual goals and objectives. This clarity can be a catalyst for more transparency and openness.
5) Look to hire great leaders, not just managers - Organizations are built through great leadership, not great management. It is critical to have a talent management strategy that is acquiring, developing, and retaining top talent that is leaders and not box checkers or task managers. You want to make sure you have people who can inspire, give feedback, can take feedback, are action-oriented, protect the company's values, and can keep creating a sense of urgency.