Every day around the world, business leaders ask their employees to be more innovative. And at the end of the day, most leaders are left frustrated and disappointed because nothing has changed. The employees "don't get it," or worse yet, they don't care enough.
As with most things related to business, the reasons for not being executing a business strategy isare complex and not easily understood. In Advantexe's award winning business simulations we set to demystify business acumen and business leadership by providing deep insights into the system of business.
The most important thing to understand when focusing on the concept of innovation from a business acumen perspective is that innovation means different things to executing a business strategy. For example, Zappos has developed a culture of innovation that provides customers with the perception of higher levels of service. In fact, Zappos has a business strategy of operational excellence and has invested heavily in infrastructure, inventory management systems, and customer service for one primary reason: to drive costs out of the system to be able to deliver to the customer an unprecedented value proposition.
Here are a few insights on the three primary business strategies, a significant innovative best practice to support that strategy, and an example of an organization that implements it well.
Best Practices of Innovating Customer Intimacy
Organizations implementing the customer intimacy strategy understand their customers' business as well as if not better than the company knows itself. They then deliver to the customer a unique integrated and complete solution for which the customer is willing to pay a premium.
Best Practice Innovation to Drive Customer Intimacy – Integrate products and services together to offer customers a complete solution. Customers who desire a high-touch relationship with suppliers demand a full solution. Best practice organizations have good products and great service, but they put them together to solve real customer challenges.
 
Example: IBM. They were once just big, shiny, new mainframe computers. IBM decided to focus on the voice of the customer, rather than their engineers in order to provide their customers more. IBM narrowed their focus and decided to just serve six primary industries by integrating hardware, software, and services into business solutions that drive business results.
Best Practices of Innovating Operational Excellence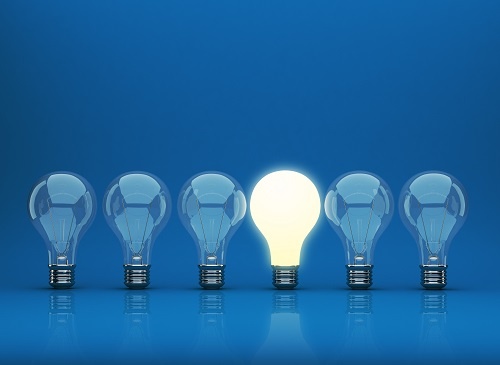 Organizations implementing the operational excellence strategy are focused on driving costs out of their complete system of business. The most critical thing for business leaders to remember when implementing operational efficiency is that you must be innovative. Most people think it's about cutting costs; it's actually the opposite. It's investing in innovative ways to drive cost out of the system.
Best Practice Innovation to Drive Operational Excellence – Reduce the complexity of the business model to drive cost out of the system.
Example: Southwest Airlines. Earlier I mentioned Zappos as an example of innovative operational excellence. Southwest Airlines remains one of the most successful organizations in the world today because they continue to find innovative ways to drive costs out of their system. They only fly one type of aircraft – the 737 – so they only have to train pilots to fly one type of plane, keep inventory parts for one type of plane, and fly shorter routes to save on fuel and scheduling hassles.
Best Practices of Innovating Product Leadership
Most people think that innovation is all about product leadership, but as we have just covered, it is not. Organizations implementing the product leadership strategy are focused on developing new products and services to their customers that their customers will pay a premium for because they offer a unique value proposition. Leaders need to know that when executing an innovative product leadership strategy, the new products and services must have large market potential, and the organization must identify customer segments who will pay for the products.
Best Practice Innovation to Drive Product Leadership – Identify trends, challenges, and impending needs. Develop innovative products/services that solve the need, are scalable, and customers are able to pay for them.
Example: Tesla. Tesla continues to push the boundaries of innovation with pioneering advances in everything that they do. Tesla also understands that there will be a day in the future where there will be no more fossil fuel to power automobiles. From the materials that are used to build the car to the ever-increasing battery life and the way they sell cars in malls, Tesla is all about innovation in product leadership.