Everyone in business has of course heard of the performance conversation where you schedule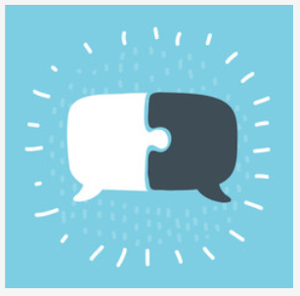 regular one-on-ones with direct reports and teammates to give coaching and feedback. Learning about it, training on it, and practicing it probably accounts for 15-20% of all money spent on leadership development. There are several great coaching models out there such as Coaching Essentials from The Marcus Buckingham Company (a division of ADP) and the GROW coaching model.
While having a great performance and coaching dialogue is critical to business success, I have recently been made aware of an issue and different sort of conversation that may be just as important; The Innovation Conversation.
Th innovation conversation is a dialogue that leaders have with direct reports and teammates that focuses on the skills needed to be more innovative. There is terrible global misconception that innovation only means new product develop which is just a fraction of the story. Innovation in 2019 and beyond is a discipline that leaders create to develop a culture of innovation which leads to ground-breaking new ideas and processes that helps a company execute its business strategy.
I recently developed a Business Leadership simulation for one of our clients that worked extremely well and has created a new culture and very positive business results. The essence of the simulation where five everyday things that you can have a dialogue about in order to create a culture of innovation. Here is a high-level overview of the elements of an effective innovation dialogue:
Are you challenging the status quo? What are you doing to create an environment where you and your peers don't accept what's given to you in terms of the business as being right? Are there better ways of doing things and are we looking to disrupt ourselves?
Are you finding your creative rhythm? Creativity is something that can be learned and is part of a process. Everyone can be creative; they just have to find the place where they generate their creative rhythm. Are you giving your people the time and resources to be creative and to find their rhythm?
Are you and your teams scanning the environment for new trends? Creating a culture of innovation is proactive. It doesn't just happen by itself. Are you encouraging your people to look at trends and hear the weak signals that could potentially disrupt the business?
Are you congratulating failures? Failures come hand in hand with innovation. A culture of innovation encourages failures and eliminates the blame game. If your people are afraid to fail, then guess what? They won't try. You need to do everything possible to create that innovative environment where people are safe to try and fail.
Are you celebrating successes after learning from failures? It's one thing to congratulate a failure, it's another to learn from it, succeed, and then celebrate success. Great leaders are having performance dialogues with their direct reports about encouraging the celebrations that come with learning from mistakes as it reinforces the culture of innovation.
In summary, having an Innovation Dialogue is an innovative leadership technique that can establish trust, a safe environment to learn, and can grow your organizational talent for future successes.