Lebron James, Kawhi Leonard, Joel Embiid, Anthony Davis, and DeMarcus Cousins. An all-star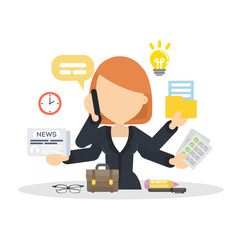 basketball team ready for a game? Well, not exactly. These are five NBA players who participate in new phenomenon called "load management." Load management is part of an evolving part of "sports science" that is utilizing data and data analytics to prepare elite athletes for high performance and injury prevention. Basically, it is the science of preserving the time athletes can perform at their peak by managing the amount of time they train, practice, and play. Cynics of this new approach, however, will say that keeping athletes out of games and managing the amount of time they practice and play makes them soft, deprives people paying good money access to the stars, and is helping to create a new generation of "snowflakes" afraid to put in the time and effort to be successful.
Exploring Load Management
The truth is that injury occurs when load exceeds the ability of tissue to adapt. In other words when the load / effort is greater than the capacity, injuries and breakdowns in performance will occur. The legacy thinking in professional sports was that injuries occurred as a result of too much training, too much performing, and not enough rest. The concept of load management now says that managing the load through increased and intense training added to rest presents less opportunities for injury and ultimately better performance that can lead to championship efforts. This theory suggests an elite athlete such as James Hardin who suffers from chronic hamstring injuries would be better served by more intense training on the core, hips, and hamstrings and more rest by playing fewer actual games. The NBA of course is brutal. Huge, fast, elite athletes pounding up and down the hardwood court who must travel all over the country and play in back-to-back games with little to no sleep is physically grueling on the human body. It all makes a lot of sense; when the competition is greater than the amount of training and rest, it is no wonder the body starts to breakdown and performance declines.
Now, before we get any further on this topic, a quick trip back to 1962 for an interesting story. During the 1962-1963 NBA season Wilt Chamberlain of the Philadelphia Warriors averaged 48.5 minutes a game, 50 points per game, and 26 rebounds per game. To this day some of the most outrageous numbers ever achieved by a professional athlete. And here's the thing; NBA games only have 48 minutes in them. Wilt Chamberlain played every minute of and every gamer including all the overtime games which is how he got to 48.5 minutes per game. When asked about taking some time off to rest, Chamberlain shrugged and famously said, "How can I take any time off when we are still 10 games behind the Boston Celtics?" Wilt Chamberlain won two NBA championships, was the Most Valuable Player four times, and was a first-ballot Hall of Famer.
Business Leadership and Load Management
The purpose of this blog is to ask the question does the concept of load management transcend corporate leadership? Questions and answers below:
Is it possible for employees to burn out and become unproductive if their load is greater than their capacity to perform? Yes.
Do employees get enough training and the opportunity to build their skills and tools in a way that optimizes their ability to manage their load? No
Should high performers get more training and more rest as part of a load management program? Absolutely!
Let's imagine for a moment and first-time leader who has recently been promoted into his first leadership role. Based on my years of working with these types first time leaders, I can share the typical key issues they have:
"I have to do my old job and my new job."
"Nobody told me how hard it would be to manage all of these different personalities."
"We are going through tremendous change and all of my people are change resistors."
Now, let's apply concepts of load management by starting with a robust leadership development program that gives new leaders the skills and tools they need to build their capacity. Let's give them lots of opportunities to practice and build their load through simulations, case studies, role plays, and other tools. And then, let's give them some rest when they need it. Maybe the last Friday of every month is a load management day for new managers? If they've done the right training and have created an empowered, accountable team then everyone wins, and business performance will be enhanced.