Last week, I published a blog about The Business Acumen Needed to Understand the Last 2 Weeks of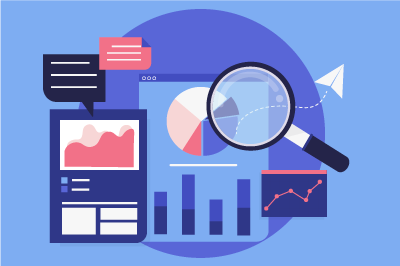 Q1, 2021 which shared insights about the things to look out for from a decision making perspective as most company's closed the first quarter of 2021.
I received a lot of great feedback and requests for a follow-up as several current and past participants of our Business Acumen programs are getting ready to apply their skills to their own company's upcoming Q1 earnings call. The most popular request was for me to share my predictions and the common themes and what to listen for so it is my pleasure to do so.
Here are the five areas that I think will be embedded in the calls for you to decode:
2021 Growth Details
This is going to be the most interesting part of all Q1 2021 earnings calls. The growth details are the stories that will be told about how the company will grow in 2021. You will hear concepts of growth including:
Pent-up demand – where customers have strong needs and lots of dollars to make purchases they haven't made for over a year. For example, there is a lot of pent-up demand for vacations.
Impact of the stimulus – taking politics out of it, the $1.9 trillion stimulus plan is meant to stimulate the economy. Some companies will talk about how the stimulus will help drive their growth.
Increased disposable income – There are a lot 20-something year-olds who left their expensive apartments in New York to come home and live with their parents while they rode out COVID. As they get vaccinated and back to their lives (hopefully) they will have a LOT of money to spend, and big companies are counting on it.
Inventory Levels
There will be a lot of talk about inventory levels. Most of the levels being low. Many companies have started to stockpile inventories and it is going to show up on some Q1 balance sheets as they anticipate big movement in Q2 and Q3. Listen very carefully to talk about how inventory reduction over the next couple of quarters is going to fuel cash flow and profits.
Handling the Volume Spike
"Handling the volume spike" is code for "I can't really predict volumes of sales as it will be irrational and unlike anything we've ever seen. Which is one of the reasons why you are going to hear a lot about inventory levels and the unpredictability of pent-up demand.
Fighting Off Rivals
For the first time in a while, I think we are going to hear how things are tough and they are going to get tougher because of increased competition. "Fighting Off Rivals" is generally code for I am going to cut prices which will eat into my profitability for the current and future quarters.
Looking Forward
The most anticipated part of the Q1 Earning call is going to be all the information shared about how the company is looking forward. There are going to be some companies that are going to have fantastic looking forward narratives and some who are going to have dreadful looking forward narratives.
The words to listen for and to decide will be wrapped up in the concept of "guidance." Every Q1 2021 call will have some sort of message about guidance and the more the talk about guidance, the more likely the guidance will be positive. The less talk about guidance, well…it's not going to be so good.
What to listen for (positive):
"Q1 2021 was strong, Q2 is going to be stronger."
Any year over year guidance higher than a 10% increase in revenues and/or profits
What to listen for (negative):
"Q1 2021 was a struggle and we are not forecasting improvement until 2022."
As a general assumption, if they are talking about 2022, that means 2021 is going to be really bad.
In summary, Earnings calls when you can decode them with your Business Acumen skills can be insightful and helpful in terms of understanding financial results and how to make the best decisions in support of your company and its strategy. Good luck and looking forward to your feedback.