There are a few Business Acumen metrics that most leaders in most industries drive toward such as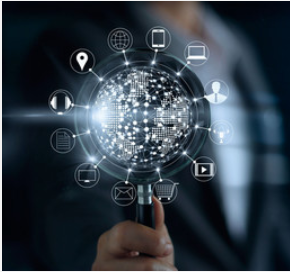 increases in organic revenue and increases in profitability from the existing business. Unfortunately, those two metrics are sometimes diametrically opposed from a strategic perspective.
For example, increases in organic revenue is typically driven from the existing business acquiring new customers, and increasing profitability is typically driven by driving out costs from the existing business and gaining more revenue from existing customers.
The problem in all of this occurs when businesses upset their existing customers by aggressively going after new customers creating the perception that new customers are more important than existing ones. The most obvious example of this can be seen in the Cable TV industry where all you hear about is the incredible deal being offered by bundling TV, Internet, and phone for a super-low price. Well, that's great, but what about the existing customers who are paying 5 times as much as the offer for the new customers.
Another example happed to me this week during the running of a Business Acumen program I am running for high potential leaders in Europe. The training program includes a sophisticated business simulation where participants are running their own global pharmaceutical company. One of the primary decisions they make in the simulation is their Marketing strategy and where to focus their efforts and budget. At a tactical level, they decide whether to focus on new patient acquisition or keeping existing patients taking their medicine. It's hard to do both and both have positives and negatives. As the simulation workshop ended, it was clear from all the new products launched that the focus was on new products and new customers rather than existing customers.
From a purely financial perspective, it is typically more effective to keep existing customers because the cost of acquiring new ones is quite expensive and takes a long time to implement.
Based on years of experience working with leaders and individual contributors, here is a list of five tips to stop upsetting your existing customers by focusing too much on new ones:
Strengthen existing customer relationships
Don't ignore your existing customers or worse yet, take them for granted. It is imperative to do everything possible to show your existing customer you appreciate them and value them. Unique and innovative ways of doing that are to provide them with data, insights, access to new products before anyone else, and making sure you thank them for their loyalty.
Weed out bad existing customers
Not all customers are good customers. When you have bad customers, it impacts profitability which then drives you toward having to find more and new customers. Focusing on the right existing customers will help you drive both revenues and strong profit.
Be careful about how you communicate new customer acquisition strategy
Offering incredible deal to entice new customers at the expense of your existing customers is just bad business. Be very careful how your message comes across and listen to it through the lens of you existing, profitable customers.
Choose the right new customers
Not all new customers are good customers. There will be new customers who come on board just for the "deal" and then will leave as soon as they can. That hurts both revenue and profit so taking great care in terms of choosing the best new customers is also critical.
Do the work and do the analysis
Everything I've shared so far is logical and makes sense. And it's also based on an assumption that you have the data to make the right decisions. In reality, that data may not be at your fingertips or may be expensive to acquire. The worst thing you can do is guess at all of this. It is well worth the investments in time and budget to make sure you have the best data and have done the best analysis.