Most retailers and many consumer-packaged goods companies are struggling in the post-pandemic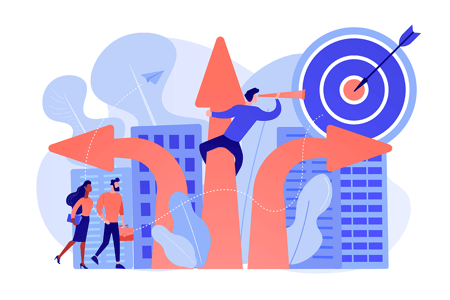 economy and the "new" new normal of consumer spending. Like most things in business, there are many theories and lots of opinions about why.
At Advantexe, we are continually doing research on all things business acumen and business leadership to better serve our clients. As August 2023 comes to a close, there are several important facts about the economy that are undisputed:
Inflation is up and it's steady – While it is not as high as it was a year ago the compounded impact of these increases is having an impact on spending. The US Inflation Rate is at 3.18%, compared to 2.97% last month and 8.52% last year. This is lower than the long-term average of 3.28% but still concerning.
Interest rates are significantly higher – As of August 27, 2023, the current average 30-year fixed mortgage interest rate is 7.57%. That is about 5% higher than they were at the beginning of 2022.
Student loans will start again - The Department of Education's COVID-19 student loan forbearance program is ending. On September 1, 2023, interest resumes, and payments will be due beginning in October 2023
Savings are depleting - Research by Hamza Abdelrahman and Luiz Oliveira of the Federal Reserve Bank of San Francisco suggests that Americans have burned through more than 90% of the "excess savings" they amassed in 2020 and 2021. What little remains, the economists estimate, is likely to be gone by the end of September.
These four issues are the simple ingredients that will continue to be the driving levers behind significant worry by many consumer-packaged goods companies.
What Business Leaders Are Saying
Every quarter, Advantexe works with our clients to deliver a program called, "Decoding the earnings call" where we go through the transcripts of their most recent earnings call and use it as a way to teach concepts of business acumen. Conducting more than a dozen of these sessions across industries also gives us interesting insights into what business leaders are saying.
Soft Drinks and Packaged Foods – Many of the CEOs are sharing that they feel consumers are cutting back. On PepsiCo's third-quarter earnings call last month, CEO Ramon Lagurta said that consumers are looking for better deals and shopping more from dollar stores and club retailers. "Every segment of the consumer is making adjustments," he told analysts on the company's conference call.
Apparel and Beauty – Many apparel and beauty supply manufacturers continue to hurt. There are many examples of reduced sales and profits guidance at the mid-year point. Levi Strauss cut its full-year profit outlook to a range of $1.10 to $1.20 per share from $1.30 to $1.40. The apparel maker also said that it now expects revenue to grow between 1.5% to 2.5%, a slowdown from its previous estimated range of 1.5% to 3%.
Big Retail - Financial reports from retailers, including Macy's, Kohl's, Foot Locker, and Nordstrom, that landed this week suggest a shift is underway, from consumers buying with abandon to spending more on their needs and experiences.
Travel and Leisure - Total travel spending improved to 0.9% above June 2022 levels and was up 4.7% year-to-date through June 2023. Heading into the busy summer travel season, air travel demand increased by 12% in June compared to the same month last year.
Experiences vs. Products
So, what is actually happening here? Although consumer spending on products is down, spending on experiences is way up. Beyonce's Renaissance tour, the summer blockbusters of Barbie and Oppenheimer, going to eat at expensive restaurants, and of course vacations have more than picked up the slack.
I propose there are at least five key consumer trends that are driving these changes and most of them are based on emotional factors that comprise the mindset of the next generation of consumers.
Fear of Missing Out (FOMO) – Yes, this is a real thing. Experiences are often time-limited and exclusive, triggering a fear of missing out. This drives people to prioritize experiences to ensure they don't miss unique opportunities.
Social Media Status – In the day and age of TikTok influencers, experiences are highly shareable and contribute to a person's social image. Posting about trips, events, and unique experiences can garner more attention and social validation than simply owning a new product.
Emotional Connections Tied to Memories – It's one of the oldest debates in the history of commerce, would you rather go on a vacation or save up to buy that dream car you've always wanted? Experiences tend to create lasting memories and emotional connections that products often can't provide. People value the stories, emotions, and personal growth associated with experiences, making them more meaningful and satisfying in the long run.
Priorities are Different – The next generation is showing a preference for spending on experiences due to changing priorities. They value travel, self-discovery, and personal growth more than owning traditional luxury items.
Psychological and Emotional Well-being - Adventures and other experiences have been linked to greater psychological well-being. Positive experiences can lead to increased happiness, reduced stress, and a sense of fulfillment, which encourages people to allocate more resources towards them.
In summary, everything has changed. Experiences and memories are now more important than products. Especially in an economy where choices are plentiful and the perceived difference between the innovative brand and the value brand may not be that great. Product organizations can't give up. They must continue to innovate and make sure they aren't selling just a product but they are also selling the experiences those products provide.