Over the past couple of years, I have been astounded at how large organizations with large personal
selling sales teams have not been able to successfully evolve their strategic selling strategy to prospect more effectively. Recently, our research, design, and development teams completed the development on a new digital sales simulation called Strategic Prospecting and it is based on data that shows:
72% of companies with less than 50 new opportunities per month didn't achieve their revenue goals, compared to 15% with 51 to 100 new opportunities and just 4% for companies with 101 to 200 new opportunities. (Source: HubSpot)
More than 40% of salespeople say that prospecting is the hardest part of their job. (Source: HubSpot)
Defining Prospecting in 2020 and Beyond
Prospecting is defined as the process of initiating and developing new revenues (business) by searching for potential customers, client, or buyers for your products and / or services. The goal of sales prospecting is to move these prospects through the sales funnel until they convert to revenue generating customers.
Classic "old school" prospecting tactics included activities such as:
Door-to-door selling
Soliciting and setting meetings in office buildings or customer facilities (also know as walking the halls)
Cold calls
Cold letters
Attending conferences and trade shows
Cold emailing
As we all know, the tactics that worked in the past will not work in the present or the future. If you haven't heard, most if not all of these tactics are dead and, in many cases, can actually decrease the perception of your brand when executed poorly. In other words, a terrible cold call or bothersome email might cause a potential prospect to never have anything to do with your company again!
Context: Prospects Live at the Intersection of Awareness and Identify & Qualify
To be successful at prospecting, you need to understand where prospects live. I propose that prospects live at the intersection of "Awareness" and "Identify & Qualify." Awareness is when and how the prospect becomes aware of you and your company and your job is to identify and qualify prospects. The graphics below from our Prospecting content presents the relationship between the typical buying process and the typical selling process. Your Sales IQ should instantly inform you that none of this works without great prospecting.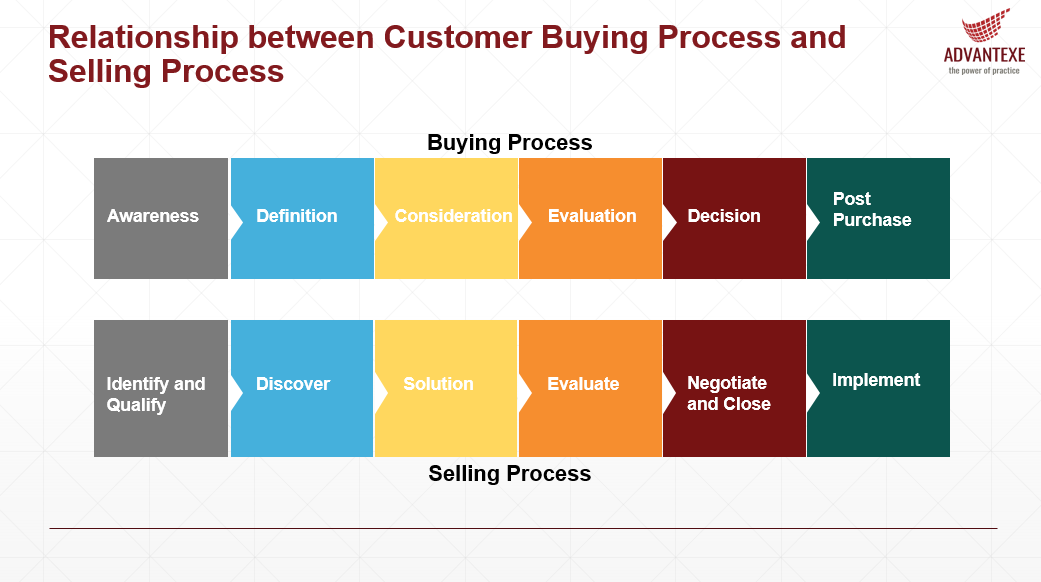 The New Skills and Art of Prospecting
Successful sales professionals in 2020 and beyond are going to have an evolved skill set. The new approach to Prospecting is based upon a competency model that includes:
Lead nurturing - Using tools such as networking, email and voicemail to create interest and urgency as you establish credibility and build awareness of your company and products.
Social selling - Leveraging digital media tools to research prospects, make connections and generate leads.
Business acumen - Understanding the customer's business strategy, financial goals and metrics, and business challenges and opportunities to engage in dialogues that add value.
Gaining commitment - Gaining commitment from prospects to meet with experts and technical specialists to help close deals.
Where to Find Prospects?
It's one thing to develop a new skill set, it's another to know where and how to apply them. One of the most important parts of the evolution is knowing where to find prospects in this extremely changed world. A few tips:
Ask for referrals from customers and contacts by staying active on social media.
Respond to and become involved with key customers on social media and then make warm introductions to contacts of contacts.
Join industry networking groups – especially groups that require permission to enter. That means they are exclusive and full of potential new prospects.
Attend and participate in virtual trade shows
Follow-the-customer to new organizations when they leave and take new jobs and then ask for introductions. The average customer is moving on every 2.5 years. Stay close to them and follow them. Then ask for new introductions early in their tenure.
In summary, it's a new world of selling and a new world of prospecting. Everyone needs to evolve their skills, practice, and continue to evolve their approach.