As a human being first and a frequent flyer second, I was shocked like everyone else by the images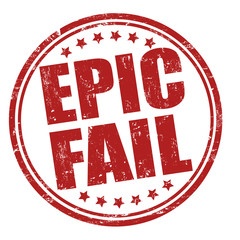 and story this week about the passenger who was physically removed from the United flight for refusing to give up his seat. By now we all know the backstory of how United oversold the flight, asked for paid volunteers, used an "algorithm" to pick 4 random passengers when there weren't volunteers, and then called the police to physically remove Dr. Dao.
If you have strong Business Acumen skills, you know this wasn't just a random, unfortunate, one-time event; it was an outcome of a business strategy and execution of tactics that systemically went off the runway.
In the core Business Acumen programs that I lead for Advantexe we begin the process with a review of several strategic thinking frameworks including Michael Porter's Industry Structure Analysis and Tracey & Weirsema's Discipline of Market Leaders. In the Porter discussion, I often use the 5 Forces framework to analyze the airline industry. In the analysis, all 5 Forces have significant impact on the business behaviors of the industry:
Rivalry Between Existing Competitors – Over the years there has been more consolidation and therefore less competition. Less competition causes complacency and a devaluation of customers.
Threat of New Entrants – The threat of new entrants is low due to the high capital investments required to enter the airline industry and the regulated flight routes. Lack of new entrants into a market causes complacency and a devaluation of customers.
Threat of Substitutable Products/Services – Unlike prosperous European and Asian countries who have invested in high-speed rail systems to compete with flying, we still have Amtrak. Lack of substitutable products/services into a market causes complacency and a devaluation of customers.
Supply Chain – There are a significant number of suppliers and choices for existing rivals to choose from and they own the balance of power over their suppliers. Just ask Boeing or Airbus. When a market has the balance of power over the supply chain, they can get complacent and devalue their customers.
Buyers – Buyers (customers) in 2017 are loosely organized and act individually to purchase a limited number of airline seats. 25 years ago the travel industry was made of agencies that would buy in bulk and had choices. Today decisions are made automatically over the internet. When customers are loosely organized and have no leverage, the industry has the balance of power and they can get complacent and devalue their customers
In the Discipline of Market Leaders, the authors propose there are only three different strategies that an organization can choose in terms of the value proposition to their customers; Product Leadership, Operational Excellence, or Customer Intimacy. These value propositions are supposed to be the drivers of the intensity of the rivalry between competitors. But as I just shared, there is limited need for rivalry because the existing competitors own every element of the industry structure. So, what are the value propositions of the existing competitors? Southwest Airlines is the case study for Operational Excellence.
But what is United Airlines? Do they have a value proposition? Do they have a business strategy? At some point in time - probably within the last 3 years - a group of business leaders sat in a room and wrestled with that question. During the discussion, they started to talk about the execution tactics of their strategy and pushed goals and objectives down to middle-level leaders. A few weeks or a few months later, another small group of mid-level leaders working on the execution of the strategy decided that their interpretation of the strategy was that if a flight is ever sold out, and other United personnel needed to be on that flight, and passengers wouldn't take the $800 to get off the plane, then the only thing to do is to physically remove the passenger(s) from the aircraft. Obviously, these leaders have very little Business Acumen and have never taken a learning program such as Business Acumen 101 which would have taught them that physically removing customers from your business is not a good strategy.