As readers of this blog know, much what I write about is related to what's in the news, blending it with Business Acumen concepts and teaching points, and providing practical tips and tools for immediate application back to the job for increased business performance.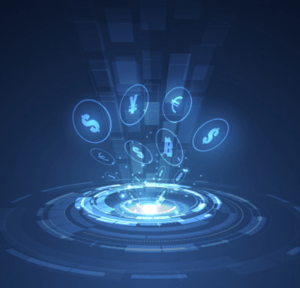 Over the past few weeks, I have been listening to the weak signals and chatter emanating from the C-Suites of many different organizations and one of the things that I am hearing getting louder is the increased focus on cash flow as a financial metric that matters. As we head to the last month of what will sure be a disastrous Q2 for many businesses, the murmurs about ways of increasing cash flow through cutting budgets will increase based on the pressure board of directors will be putting on their CEO's and CFO's. It will be tempting for many of them to cut Marketing and other functional areas like R&D that don't have an immediate (next month) impact. However, most successful leaders understand that you literally can't cut off your nose to spite your face. Cutting Marketing and R&D is cutting off the lifeblood of future revenues and profits. While cash flow may increase in the short term, shareholder value (how much the company is worth) will decrease over the long term because it is being starved of the key ingredients that drives it.
One of the most interesting things to observe in a virtual, simulation-centric business acumen learning journey is how learners understand new concepts and immediately apply to the job. As part of a recent workshop, we conducted an exercise on different ways organizations can accelerate cash flow without sacrificing long-term value. Here are the five tips discussed and being applied:
Discounting and accelerating cash payments
One the quickest ways of generating cash flow and decreasing inventories is to discount the price of your products and insist on shorter terms for collection. For example, if typical terms are 90 days to collect, and you discount by 20% it is reasonable to move the 90 days to 30 days. Don't ever just discount thinking you are accelerating cash flow without thinking through the receivables impact.
Accelerate and encourage early retirements
If there are employees on staff who are close to retirement, give them an incentive to accelerate the process and leave early. A lump sum payment of encouragement to take early retirement may sound counter intuitive to accelerated cash flow but many times some of your more experienced employees are the highest paid. Accelerating retirement could be a huge win-win for everyone.
Accelerate new hires and training
Many successful organizations accelerate hiring and training during tough times because they can get better talent at lower salaries. Combine the acceleration of new and less expensive talent with acceleration of early retirement could yield extremely beneficial increases in cash flow.
Focus on existing customer penetration
New customer acquisition can take a long time and be very expensive. The surest way to increased cash flow through revenue generation is by taking a greater share of the existing customer's wallet.
Drive new sales by offering guarantees of success
One great way of avoiding the long sales cycle of new customer acquisition is to target new customers with risky guarantees of success to try your product. I advise doing this if you really have a great product or service. The tactic is to approach new customers and offer them their money back if you don't meet certain criteria for success.
In summary, accelerating cash flow is going to be a big thing this summer. You have choices to make that can both increase cash flow and shareholder value which will be the next big thing in the fall.