Why Business Acumen Skills Will be Needed to be Successful
Everywhere we turn, there is another story about Artificial Intelligence (AI) and the impact it's going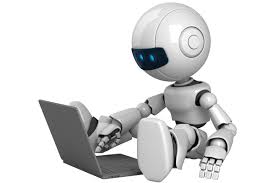 to have on people, businesses, culture, society, and the basically the entire world. Since we first met HAL in the 1968 movie, "2001: A Space Odyssey," we've been waiting, wondering, and forecasting the immersion of AI into everything that we know and do. And finally, it's here thanks to the ability for data to get processed quickly and then distributed via apps and other smart devices even quicker.
But like the industrial revolution of the late 1800's and early 1900's, one of the limiting factors is going to be talent. It really hit me today after getting off a call with a client we are developing a Negotiations SimBot for. A "SimBot" is an enhanced business simulation experience where participants talk to and learn from an AI-based character posing as a customer. In this example, we are developing a series of AI-based training SimBots that will teach Pharmaceutical Sales Professionals how to negotiate better in a Managed Market environment by practicing different negotiating approaches with different personalities styles. The challenge I am discovering is that while we have a great team of AI developers, the demand is going to be strong so I need to hire and train many more resources to keep up with the demand.
As a small, entrepreneurial company, I've been here before and have always been able to identify and build the talent to create new technologies that didn't exist before. But large companies trying to execute an AI strategy will not be so nimble or agile. If your company finds itself in this situation, what are you going to do to find or build the talent to achieve your AI strategic objectives?
What I've discovered is that many organizations investing in an AI strategy are targeting universities specializing in AI and developing their own talent by training from within their own organizations.
According to an eye-opening report on AI published by consulting firm PwC, the rush and massive investments into AI is more than just hype; it's real and it will be with us forever. A few startling facts courtesy of PwC:
By 2030 (just 12 years from now), $15.7 Trillion of the global GDP will be driven by AI. If you think about that for a moment, that is larger than the current outputs of China and India combined.
You read that right…
Given the unprecedented growth in this technology, where is all the talent needed to build all of this AI going to come from? What skills are they going to need and both technically and conceptually? Another interesting report by Gartner suggests that there will be major talent gaps and as% of CIO's say their #1 challenge is going to be finding talent who can execute an AI strategy. So, as in the past, organizations are going to make a huge mistake by aggressively hiring any warm bodies who have some AI skills and a pulse. Ok, maybe the pulse will be optional.
Why is this a mistake? Because AI cannot live on just technical skills; AI also need Business Acumen skills. If you are a business leader and you think your organization lacks foundational Business Acumen skills, wait until you get a look at the robots who are supposed to be looking at business data and turning it into useful analytics for better business decision making. But who's going to be training the robots to think like business people?
Based on years of experience working with humans and now SimBots, here are three foundational Business Acumen skills that should be part of your AI strategy:
Market dynamics, competitors, and customers
AI enhanced data analytics will be fast, but will it be able to apply rules of strategic thinking such as understanding market dynamics, competitive analysis, and customer segmentation? Advantexe has built a very successful business by helping our clients develop these skills but we've only begun to scratch the surface.
Any AI strategy must include providing foundational strategic thinking skills to the design…
Keeping score through financial management
The next level of Business Acumen required by your AI is the ability to keep score of your business and strategy through financial management. The AI must have the capability to both read statements such as the Income Statement and be able to provide in-depth analysis of the performance relative to the strategy, peer group, and other factors driven by Business Acumen capabilities.
Any AI strategy must include providing foundational financial acumen skills such as how to read and income statement to the design…
Forecasting and planning
Many people think one of the core capabilities of strong AI-based training will be magical just in time inventory and forecast planning. If you've ever worked on the supply side of the business, you know how valuable having AI enhanced tools will be. However, someone still have to teach the AI! How much inventory do we have? Is it too much? Not enough? Why does it matter? It matters because better forecasting means better cash flow and better business results.
Any AI strategy must include providing foundational forecasting and planning skills to the design…