I shared a secret that I probably shouldn't have. To commemorate the retirement of one of my most favorite people and one of our best clients ever, I told the story of the "Donna Scale."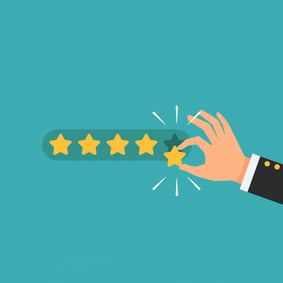 The Donna Scale refers to the way many companies have worked with Donna Torelli who is retiring this week from her role as VP & Executive Director of a great company called Greene Tweed.
I first met Donna in the early 1990's when we were both early in our careers. I was helping to grow our business simulation business and Donna was willing to give us a chance to help build the business acumen and leadership skills of high potential leaders at Rhone Poulenc Rorer which turned into Aventis, which was eventually bought up by Sanofi. For an incredible 10-year run, we built an amazing curriculum of Business Acumen and Business Leadership programs and working with Donna was an absolute pleasure. Around 1999, we worked together to deliver 5 different types of development programs to different levels of audiences and touched the lives of about 5,000 leaders during that time including many high potentials, some of whom are current CEOs of large companies!
On December 19, 2000, my world just about ended. Earlier that year, we had decided to sell our company to a Private Equity firm seeking capital to grow. By December, we realized they were very bad people on that fateful day I was fired. They took my company, my job, my work, and my clients. It was devastating.
When my non-compete was up in 2005 I helped founded a new and better company called Advantexe. One of the first people I contacted was Donna who I wasn't really allowed to speak with during the term of the non-compete. When we reconnected at her new company, we quickly made up for lost time. Within a year, we started to help the leaders of Greene Tweed to develop their Business Acumen and Business Leadership skills and 15 years later we are still going strong in a virtual environment.
As Donna retires, I reflected on this nearly 30-year journey together. We touched at least 6,000 people and the total amount of "business" we did together was at least $10,000,000. And here's the thing. It was never, ever about the money. Because Donna was such a great client, everyone on our team would do anything for her. There was never any "nickel and diming" and if I was to put my business acumen hat on, I'd say we probably delivered $15,000,000 of value just because it was Donna. That's the Donna Scale! Literally go above and beyond. But why? What's the lesson here? The lesson focuses on three critical elements:
Trust
With Donna, it's all about mutual trust. I've spoken with other vendors who have worked with her and they say the same thing. If you can earn her trust, then you are able to deliver great solutions without being micro-managed. Her belief in her partners is authentic and it shows in the way she treats them internally and externally. You always know that Donna has your back and there is never drama, and never any games.
Respect
Donna is respected as a strong businessperson who brings true business value to everything she does. Donna respects her vendor partners and that respect is the foundation for the way her own company sees the solutions that are being brought into the company. "If Donna thinks this is good, then I know this is going to be great," was a saying I've heard many times during the last 30 years.
Collaboration
Donna rolled up her sleeves and got dirty with us. She wasn't the type of client who expects the vendor to do everything and figure out the hard stuff by themselves. She walked the talk and trough innovation and great ideas to everything we ever worked on together.
In Business Acumen we teach the concept of return on investment and Donna's return on investment was amazing because she was an amazing client.
As Donna heads off to the next chapter, a part of her will stay with me and all the Advantexers who have had the pleasure to work with her for the rest of our careers. She is leaving Greene Tweed in great hands (of course) and she is leaving thousands of others who are better people and leaders who have been touched by a true world-class human resource professional.
Donna and I laughed because she knows even after 30 years I am not even thinking about slowing down. It was Donna who smiled and said, "I know you are just getting started." Which is true! Our business is growing and I am having the time of my life.
I will miss working with you my friend. Best wishes and thank you for everything.