Over the coming days, months, and years, much will be written about the great "reboot" of the way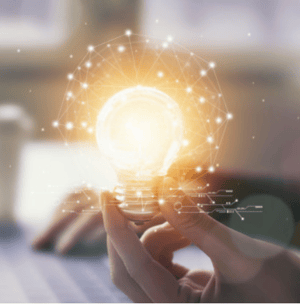 we live and work in the post pandemic world of 2020 and beyond. Our children, grandchildren, and great grandchildren will study the history of what we did and will learn about the ways that we changed our worlds and created a new path forward.
As we start to think about all the implications of what is before us, I wanted to take a few moments to share some ideas about how business organizations are going to change the way they think about Business Acumen skills and the reboot that has already started to occur. For context, Business Acumen skills are the strategic, financial, and operational skills needed to execute a business strategy to achieve the stated goals and objectives.
Here are three elements that I think will be part of the Business Acumen reboot:
Long-Range Skills that Scan a Business Ecosystem
"If only we thought of ______ first" will always be what people say after a disruptive event such as a technological disruption or a business opportunity caused by a pandemic (see Zoom's stock price for more details). The future of Business Acumen will be different, there will be much more long-term planning, more "what-if" analysis, and more creative thinking in terms of business and risk analysis. There are a few basics skills and a business culture that is needed to be able to understand the long-term impacts of a business ecosystem including:
Allocating and encouraging people to think long-term
Read and explore issues and challenges outside of your industry and direct world in which you live in every day
Ask "why" more than you ask how
Build Readiness Skills
Readiness skills are going to be a skill set that encourages leaders and employees to do what it takes to be ready for the unexpected. And not just to survive, but to thrive through innovative and disruptive thinking. I can already see and feel a major shift in the building more readiness skills. We are already receiving requests from clients to include unique and strategic planning scenarios into our Business Acumen simulations. Examples include:
Oil crisis as the result of a war / terrorist act in the middle east
Water shortages
Political coup in a global superpower
Asteroid strike
Another health pandemic
By developing the skills than scan the business ecosystem, learners can develop hypotheses on business outcomes and the actions plans needed to take now to be prepared for the future.
Building Skills to Measure Different Metrics of Success
Just when I thought we were starting to see the maturation of general Business Acumen skills, we are going to start seeing an entirely new set of metrics that matter in terms of business success. Here are three business metrics that will definitely be getting more airtime in future Business Acumen programs:
Revenue Sustainability – Is your business able to sustain revenues in a crisis? If yes, how do you fortify them and grow them? If no, what must you do and how should you prepare to sustain revenues?
Profit Sustainability – It is one thing to be able to sustain revenues – you can do that by lowering the price – but it is another thing to sustain profits. Is your business able to sustain profits in a crisis? If yes, how do you fortify them and grow them? If no, what must you do and how should you prepare to sustain profit?
Cash Sustainability – This is the biggest difference we are seeing in the pandemic between small businesses and large ones. Large businesses typically have deep cash reserves and can wait out a crisis while small businesses tend to have enough cash reserves to last 2-3 months. A key metric moving forward is how much cash sustainability does your business have and are you doing everything possible now to prepare for the future?